**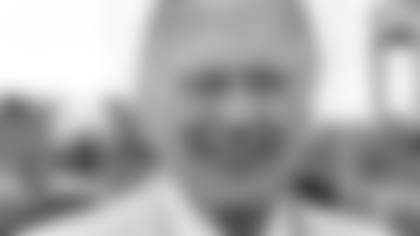 Titans Owner K.S. "Bud" Adams, jr.
NASHVILLE, Tenn. -** Tennessee Titans Owner K.S. "Bud" Adams and the NFL/NFLPA announced they are giving $400,000 to the Community Foundation of Middle Tennessee and the Red Cross to help those in need as they recover from this week's historic flooding.
Adams decided to give $200,000 from the Titans Foundation and encouraged the NFL/NFLPA to match his gift. The $400,000 total gift will be divided among the Metro Nashville Disaster Relief Fund, Tennessee Emergency Relief Fund and the American Red Cross. The Nashville and Tennessee Funds are run by the Community Foundation of Middle Tennessee and are tailored to serve those specific regions.
"Our team and the Middle Tennessee community have a very strong bond and we have been there in times of need and tragedy as an organization," Adams said.  "I have unfortunately lived through many devastating hurricanes and know first-hand the damage that flooding can cause. I know the needs are great in the region and I hope that this contribution will help in some way. I would encourage our fans to do what they can in terms of donating time or resources to the cause of recovery. I also want to thank NFL Commissioner Goodell and DeMaurice Smith, who heads up the NFLPA, for their matching dollars."
"The Tennessee Titans have long been an integral part of the Nashville community, embraced by our residents for exactly this openness of spirit as much as for athletic skill," said Nashville Mayor Karl Dean. "I am grateful to Bud Adams, the NFL, and the NFL Players Association for this tremendous act of generosity."
Adams also stated that Titans players and staff will be going out into the community next week as a group to help with the recovery efforts.
"This is a two-pronged approach. We understand that the money and aid will help many people in the long-term, but sending our players and staff to help clean-up will help people immediately," Adams said.
How to receive FEMA assistance:
For those impacted by the recent floods, you can register for federal aide by calling 1-800-621-FEMA (3362) or by visiting www.DisasterAssistance.gov.  You can also visit m.fema.gov from your mobile device.  Please register today -- you must register to be eligible for federal assistance.
---