NASHVILLE, Tenn. – When Delanie Walker found out he'd been selected as a captain by his teammates for the second straight season, he was honored.
"For my peers to vote me in,'' said the Titans tight end, "it means a lot. They know I don't yell, and I don't scream. I am a guy that goes out there and gives it 110 percent. And for them to recognize that, it means a lot to me.
"It shows that they do respect my game, and my leadership. To be a captain on an NFL team, it's special to me."
Walker was voted one the team's six captains by his teammates, Titans coach Mike Mularkey announced on Thursday.
In addition to Walker, quarterback Marcus Mariota was the other offensive captain. Linebacker Brian Orakpo and defensive lineman Jurrell Casey were selected as the defensive captains, while linebacker Wesley Woodard and safety Daimion Stafford were selected as special teams captains.
"It's a great honor when your teammates believe in you and reward you with this,'' Mularkey said. "It's something that says a lot about you with what you do on and off the field."
Woodyard was a captain in 2014 and 2015 with the Titans. It's Stafford's first time to serve as an NFL captain.
"It makes me feel good,'' Stafford said. "It just shows I have some guys in here to rely and trust in me. It comes with more responsibility, but I am a 'lead by example type of guy.' Hopefully just me being me helps lead the pack."
The players will represent the team at the coin toss.
Mariota was named a captain late last season, but he suffered a knee injury and missed several games. Casey also served as a captain in 2014 and 2015, and Orakpo was a captain in 2015.
"I don't think (being a captain is) an automatic because you're the quarterback,'' Mularkey said of Mariota. "I believe it is because you've earned it, and (Marcus) has done everything to earn that right to be voted by his teammates. In most cases quarterbacks (are captains), but I don't think it's a given. He represents everything we stand for and I think that is why this team voted him one of the offensive captains."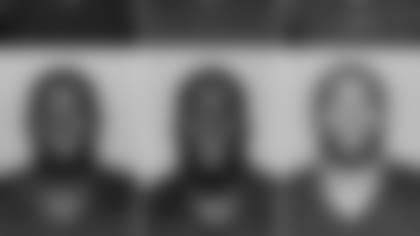 Titans players take the field for Thursday's practice at Saint Thomas Sports Park. (Photos: Gary Glenn, Amber Harding)