**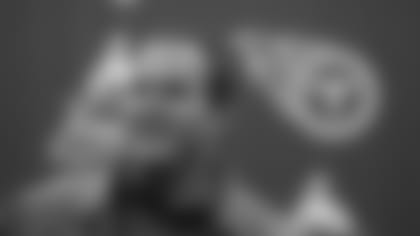 The franchise has reached into its past, hiring former Oilers/Titans Hall of Famer Bruce Matthews to be the team's offensive line coach.
NASHVILLE, Tenn. -** The Tennessee Titans hired another one of their own, as they named former Titan/Oiler and Hall of Famer Bruce Matthews as their new offensive line coach.
Matthews joins the Titans coaching staff after spending the last two seasons as an offensive assistant for the Houston Texans. He re-joins the franchise where he was one of the most decorated offensive linemen to ever play in the NFL. Matthews played 19 seasons for the Houston Oilers/Tennessee Titans, earning 14 consecutive Pro Bowl selections and nine first-team All Pro honors. He played all five positions on the offensive line during his tenure with the team and was inducted to the Pro Football Hall of Fame in 2007, in his first year of eligibility.
"I am very excited that we were able to work out something with Bruce," said Titans head coach Mike Munchak. "He is a great friend, but he also is a great coach. It should be an easy transition for him and our players. The system is one that Bruce is familiar with and he will be able to pick up where I left off and make the group his own. I also believe the group could benefit from a new voice in the room. He has paid his dues as an assistant coach and is ready for this opportunity."
Matthews was a first-round pick (ninth overall) of the Houston Oilers in the 1983 NFL Draft from the University of Southern California. A starter as a rookie, Matthews would go on to start 116 games at guard, 87 at center and 39 at tackle during his time with the team. At the time of his retirement, he had played more games (296) than any non-kicker in NFL history and never missed a game due to injury. He retired following the 2001 season and was honored by the franchise in 2002 by having his #74 retired.
"For me this is an opportunity of a lifetime," said Matthews. "It is such a unique opportunity to work with Mike because I think he will do a great job. It is just one of those things I couldn't pass up. Anyone who knows me knows how much I like spending time in Houston. For me to leave there and take this job, it shows you how much this means to me. I also will have the opportunity to coach my son which is very special. I want to thank the Houston Texans for giving me my first chance to coach and I appreciate all they did for me."
Following his retirement, Matthews returned to Houston with his family and served as a volunteer coach at Elkins High School and coached youth football until joining the Texans. He and his wife, Carrie, have seven children: Steven, Kevin (who currently plays for the Titans), Marilyn, Jake, Michael, Luke and Gweneth.
Matthews replaces Munchak, who was named head coach earlier this week.