NASHVILLE, Tenn. --** November is Lung Cancer Awareness Month and The Tennessee Titans are supporting Saint Thomas Health, having recognized lung cancer survivors during their Monday night football game against the Pittsburgh Steelers.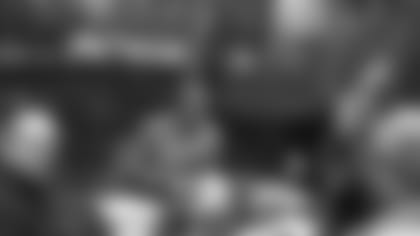 Lung Cancer Awareness Day started back in 1995, and as awareness activities increased, grew into Lung Cancer Awareness Month. During the month of November, people throughout the world come together to support the lung cancer community.
Lung cancer is a type of cancer that begins in the lungs.  The lungs are two spongy organs in your chest that take in oxygen when you inhale and release carbon dioxide when you exhale.  Lung cancer is the leading cause of cancer deaths in the United States, among both men and women.  Lung cancer claims more lives each year than do colon, prostate, ovarian and breast cancer combined.
Until recently, prospects for surviving lung cancer were slim due to those diagnosed having already reached an advanced state before symptoms were recognized.
Saint Thomas Health Lung Cancer and Thoracic Center offers new screening options to help catch the disease in its earliest stages to increase odds of successful treatment. Screening for lung cancer can be more effective than mammography screenings.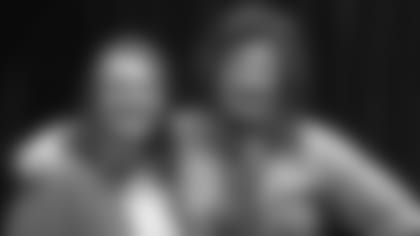 "Lung cancer is responsible for more than a quarter of all cancer deaths, killing approximately twice as many women as breast cancer and almost three times as many men as prostate cancer," said Dr. Mathew Ninan, Thoracic Surgeon, Saint Thomas Thoracic Surgical Specialists.  "Early detection and specialist treatment is key as a lung cancer screening can reduce the risk of death by 20 percent."
"The Titans are thrilled to have Saint Thomas Health join us in helping bring lung cancer education and screenings to the forefront of men's and women's health," said Thomas S. Smith, Titans president and chief executive officer. "Saint Thomas Health has been a long standing partner of our entire organization in helping keep our community healthy."
Saint Thomas Health offers life-saving, low-dose CT lung cancer screenings to detect symptoms before they appear which can greatly increase the changes of successful treatment. Call 615-222-LUNG (5864) to schedule your scan at one of their 12 convenient locations throughout Middle Tennessee.