NASHVILLE, Tenn – More than 1200 yogis from Nashville's yoga community put their mats down at Nissan Stadium Thursday night during a record-breaking twilight yoga class celebrating the 2nd annual Yoga on the Field. It is the largest yoga class ever held in the city of Nashville. All proceeds from the event will benefit Soles4Souls, a Nashville-based nonprofit with a mission to fight poverty through the distribution of shoes and clothing.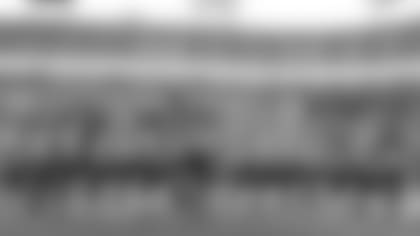 The yogis placed their mats from end zone to end zone on the playing surface at Nissan Stadium for an hour-long class open to all ages and levels of experience.  Titans' mascot, T-Rac stopped by to put smiles on everyone's faces and practiced a few poses before the class began.
"Saint Thomas Health is here promoting our new website, www.sthealthchart.com/stay-active/bike and the website is a good online resource for people in middle Tennessee to see where to hike, walk and bike so they can stay active all summer," said Dallas Adams, Corporate Communications Intern, Saint Thomas Health.  "We are absolutely thrilled to be promoting that great initiative here at this event."
The class was led by Hot Yoga Plus owner, Susannah Herring with all poses paired with music from DJ Mindub that kept everyone energized.
"We are so glad to be back here at Nissan Stadium," said Herring. "It's the 2nd year we've done this class for Soles4Souls. Yoga is such a unifying event for the community and it's so good for the mind, the body and the soul. I am a big believer that yoga is life changing. It changed my life and I've seen it change so many students' lives. It should be light-hearted and what a fun way to come out and celebrate Soles4Souls, Nashville and Yoga on the Field at Nissan Stadium."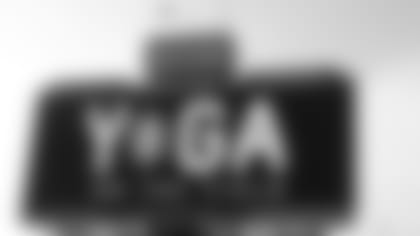 "We are really excited to be here!" added Debra Beagle, Managing Broker/Owner of The Ashton Real Estate Group of RE/MAX Advantage.  "Last year was a huge event with over 1000 people participating and several of our agents are really into yoga.  We really wanted to partner with Yoga on the Field and Soles4Souls supporting a great cause."
The class concluded with a social hour including a cash bar and giveaways.
"This is our 10th anniversary so this is a special year for us to raise our profile in the community and help people understand the importance of a pair of shoes, said Buddy Teaster, CEO of Soles4Souls. "We get to be barefoot by choice here today which is a great thing, but there are millions of people around the world that don't get the choice whether or not they want to wear shoes. So helping people become aware of that, collecting shoes at the front and seeing the name on the big screen is a great way for people to connect with what they are doing here and how they can make a difference around the world."
"Mats down" it was a great evening of celebration for Nashville's yoga community!
---
Soles4Souls is a global social enterprise committed to fighting the devastating impact and perpetuation of poverty.  The organization advances its anti-poverty mission by collecting new and used shoes and clothes from individuals, schools, faith-based institutions, civic organizations and corporate partners, then distributing those shoes and clothes both via direct donations to people in need and by provisioning qualified micro-enterprise programs designed to create jobs in poor and disadvantaged communities.  Since it began, Soles4Souls has distributed more than 22 million pairs of shoes in 127 countries. Based in Nashville, Tennessee, Soles4Souls is committed to the highest standards of operating and governance, and holds a four-star rating with Charity Navigator.  Please visit www.soles4souls.org for more information.
More than 1200 yogis from Nashville's yoga community put their mats down at Nissan Stadium. (Photos: Lynne McCracken)