NASHVILLE, Tenn. – The Tennessee Titans recently honored the outstanding work of two Metro Nashville police officers – Detective Anthony Chandler and Lieutenant Jeff Sanders.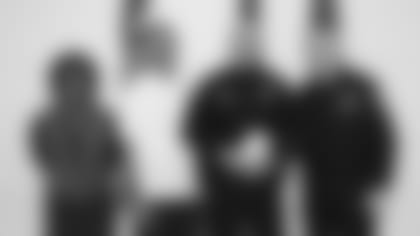 Detective Chandler of the Midtown Hills Precinct was honored for his painstaking work in solving an Aug. 11 murder case. Chandler led the investigation that resulted in arrest warrants for two suspects, who are now behind bars, within two days of arriving on the scene.
"He developed this [case] because he's a very good interviewer. He's very diligent, he's very persistent and he cares greatly about this profession and about what he does every day," Commander Kay Lokey said. "I'm just very proud that we were able to take two individuals off the street within two days of the crime."
Lieutenant Sanders was honored for his outstanding response to an aggressive attacker call at a Nashville movie theater on Aug. 5. Sanders arrived at the complex within minutes of the call, taking command of the officers on scene and driving the suspect out of the theater, saving multiple lives despite the suspect's use of chemical weaponry.
"Lieutenant Sanders has been an integral part of the SRT [Special Reaction Team]," Captain Dhana Jones said. "As a sergeant, he ran the day shift in an impeccable manner. He did an excellent job and he is an excellent officer."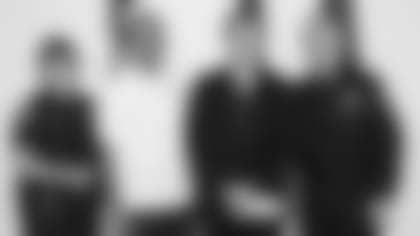 The Titans involvement in the award ceremony reflects the 17-year partnership between the team and the Metro Nashville Police Department.
"The partnership between the Nashville police department and the Titans organization is, I suspect, like no other in the country," Metro Nashville Police Chief Steve Anderson said. "The Titans support of our officers, from top management and also players, is always there.  I truly appreciate their recognition of the men and women of our police department who are on the streets every day working to maintain public safety and keep Nashville the special place we all know it to be."
Titans Director of Security Jim Arts, a former police chief in Green Bay, Wisc., spoke at the awards ceremony on behalf of the team.
RECOMMENDED: