NASHVILLE – Titans General Manager Jon Robinson and Coach Mike Vrabel are continuing their efforts to help involve more women in football.
Robinson and Vrabel are taking part in the NFL's fifth annual Women's Careers in Football Forum on Wednesday and Thursday.
The forum, which will be held virtually, is part of the league's ongoing commitment to diversity, equity, and inclusion. The Forum will connect 40 women, 75% of whom are women of color, with leaders in professional football to help those women network and build relationships in the areas of coaching, scouting and football operations.
"This will be the second offseason that Mike and I have participated in the NFL sponsored program, promoting diversity in pro football with the inclusion of women in the sport," Robinson said. "We both feel it's very important to grow diversity in our sport. These sessions allow us to share our experiences in the NFL, answer questions, encourage growth, and help to equip these ladies with info to continue to chase their passion of working in the NFL.
"Our owner, Amy Adams Strunk, is a prime example of what passion for football, perseverance through tough times, and drive to stay the course to carve out a legacy in the NFL is all about. We are fortunate to be a part of her organization here in Tennessee, and we feel it our charge to continue to grow diversity in our sport."
Participants taking part in the two-day virtual event will attend panel discussions, breakout sessions, and networking activities with executives, coaches, industry experts and hiring managers representing organizations such as the NFL and Women Leaders in College Sports. Most of the participants currently work in entry-level college football roles and will learn more about where their experiences can lead them in professional football.
Robinson and Vrabel will be involved in breakout sessions with the participants on how to succeed as an entry-level coach and what they look for when hiring interns/entry level staff.
After attending last year's Women's Careers in Football Program, Robinson and Vrabel decided to create an offseason internship program, adding a role on Vrabel's coaching staff, and a spot on Robinson's personnel staff that would also be dedicated to women.
They'd call it the 'Amy Adams Strunk Women in Sports Program,' named after the team's controlling owner.
In 2020, Cristi Bartlett joined the Titans as a seasonal strength and conditioning coach. Prior to joining the team, Bartlett worked as an assistant strength and conditioning coach for several colleges including the University of Pennsylvania, James Madison University and Morehead State University.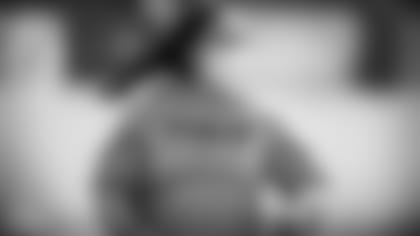 Also, the team added Mical Johnson as a scouting and team operations assistant. Johnson, who played women's tennis at Belmont from 2015 to 2019, helped put the advanced reports together for the coaches during the season for the team's weekly opponent.
Both women worked with the team in training camp and then had their internships extended through the regular season.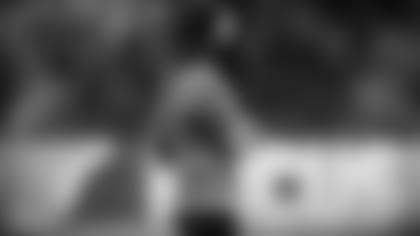 Since 2017, the Forum has served to help develop a more diverse talent pipeline by connecting high-potential women to career opportunities in football. Over the past four years, 118 opportunities have emerged for women in football.
Sam Rapoport, NFL Senior-Director of Diversity, Equity, and Inclusion who spearheads the program, said the Titans have been eager to help "in any way possible."
"The Titans organization has demonstrated their commitment to helping the league build and develop a diverse pipeline of talent in football operations," Rapoport said. "Coach Mike Vrabel and Jon Robinson both participated in the Women's Careers in Football Forum for the first time last year along with the Titans' head strength coach and have been eager to help this effort in any way possible. Since then, they've developed their own internship program for women and have hired two women in scouting and strength and conditioning this past summer. We are excited about Coach Vrabel's and Jon's participation this year and look forward to their continued support of connecting more women to opportunities in the NFL."
According to an NFL release, past participants of the forum include: Brown University Quarterbacks Coach Heather Marini, the first female positional coach in the history of the sport; Cleveland Browns Chief of Staff Callie Brownson; Tampa Bay Buccaneers Assistant Defensive Line Coach Lori Locust, the first female positional coach in the NFL; San Francisco 49ers Pro Personnel Analyst Salli Clavelle, the NFL's first Black female scout; and Washington Football Team Assistant Running Backs Coach Jennifer King, the League's first Black female coach.
Other featured speakers include NFL Commissioner Roger Goodell and Jane Skinner Goodell, NFL Chief Football Administrative Officer Dawn Aponte, as well as three club owners, seven head coaches and six general managers.
The Titans, Bills and Buccaneers are the only teams with both their head coach and general manager scheduled to take part in the event.