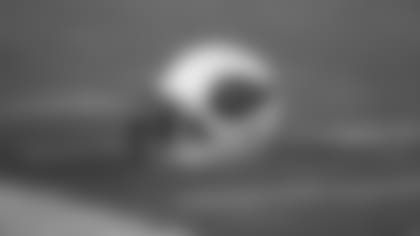 TITANS HEAD COACH MIKE MULARKEY
I'll open just that this is a nice start for our team. I think it was good to get out and get in front of our fans, work against somebody else. It's been a couple weeks of banging on each other. It's fun to get out and play a real game—at least as close to a game as we could. It was fun to get out in front of the crowd for these guys. It was fun to see the style of play come to life. I was proud of them. I was really proud of them. (There are) some things we obviously have to clean up. Special teams wise—that's a nightmare for a coach on the sideline for special teams in the preseason. We've got to clean some of that up. That's probably the biggest negative that came out of it.
(on if Demarco Murray and Derrick Henry started what he hopes to see all season)
Well, that'd be hard to say—I'd love to see that all season, but that's what they're capable of doing. I mean, obviously, right out the gates, they had a good night.
(on if the success in the run game was due to the running backs or the offensive line)
I think it was both. I think they made some plays on their own, the backs, but the only way they could make those plays on their own was because the line was finishing blocks. Harry (Douglas) had a huge block on DeMarco's (Murray) run, and really that was set up by Marcus (Mariota) at the line of scrimmage really telling Harry to come down here, we've got to block that guy. I mean really it was just well executed by everybody on the play. And when you do that, we're capable of some explosive plays, which was evident tonight.
(on how he decided which of the two auctioned-off play calls went first)
It was based on hash. It was based on who they had on defense, who we wanted blocking who. There was a lot of thought to go into the plays once they were picked. I mean obviously we had no idea they'd be as explosive. We'd hoped — I mean they're designed. You think every play's going to hit like that. But a lot of it was based on where the ball was placed after the kickoff and where their defenders were, who we were going to try to stay away from.
(on if he will keep doing this)
I don't see why not, for auctioning off again, you're saying?
(on the penalties by the offense on the drive that Derrick Henry scored)
Again, nothing is worse than a penalty, but in the red zone it's just critical. The positive is we overcame them. If you can do that, you're doing something right — you're executing, you're not getting frustrated, you came right back and it didn't bother you, it didn't fluster you. That's a good sign by our offense that they can do that.
(on Tajae Sharpe's injury, and what he showed during the game)
Tajae (Sharpe) — he got hit in the head. I haven't been in there to see him. He's being evaluated. There's no protocol yet, he's being evaluated. But (I was) pleased. It was a big play. He knew he was going to get lit up when he caught it and made the play. That's what we need. Those deep balls are what we need to make some plays on, and he did.
(on if he was disappointed in the first team's defense on the first drive for the Chargers)
Disappointed in not stopping the run. That's something we kind of pride ourselves in, and I think they purposely came out to see if they could establish a run, and they did — early. Again, the touchdown was more us — somebody being out of place, and this is the perfect example how if you can get one defender where he's not supposed to be, it can create an explosive play for a touchdown.
(on if it was a good Chargers play-call)
If we were where we were supposed to be, it would not have been as big a play. That's point blank.
(on whether getting a win in the preseason will help keep the momentum moving forward)
We want to win every time we line up. We've been competing since we've been back in April. That's been the motive of how we've worked in meetings and practice. It's about competing. We all want to win regardless of the game, it's important. I think there's nothing wrong with feeling good — even for a preseason game.
(on if Quinton Spain was playing left tackle because Josue Matias is out)
Yes, Josue [Matias] has a patella tendon we're concerned about. We'll deal with that first thing this week. That's why with Josue [Matias] we had to move [Quinton] Spain out there.
(on if Josue Matias' injury will have to be dealt with surgically)
We're going to talk about that. Could be surgical, yes. He's had a prior surgery there.
(on Brian Schwenke playing left gaurd)
We were trying to get Schwenke earlier in the first quarter, and it just didn't work out. Then when we got into the two-minute drill, it was hard to put new guys in with two minutes. I'm hoping we can get more reps with him at left guard.
(on where that decision puts Jeremiah Poutasi and Sebastian Tretola)
[Brian] Schwenke is ahead of them right now.
(on Andre Johnson catching on quickly)
I mean, he's played so much football it's not surprising that he came right in here and could pick it up. He's very diligent about studying and how he goes about his business. That's important to him. I'm hoping a lot of guys around him are watching how he operates. I would.
(on how Bishop Sankey helped himself with the late touchdown)
He's capable of something like that — it was great to see. That was a run that pretty much was shut off. Not only did he show his feet, but he showed his physical ability to run the ball which is good for him — very good for him.
(on David Cobb moving to the back of the rotation today)
[David] Cobb had a little bit of a slight strain in his hamstring, and I did not want to — I wanted to get those other guys more carries and be safe with [David] Cobb for the game.
(on why Dexter McCluster played so late in the game)
Just a package play. We figured he was going to get eight to 10 snaps. I don't think he got half that, he probably had half a dozen snaps — all situational.
You saw that from his tape. That was a great play. Really not just the interception — which was a great break on the ball, but for him to get back up and run like he did — for a rookie most of them have to remember. He put it in the official's decision on whether it was a down by contact or not, so just really a heads up play for a young player like that.
(on Perrish Cox's injury)
He hurt his ankle in practice the other day. It's probably like a two week injury — twisted his ankle the day you guys weren't there.
(on if the play of the running backs made his job easier)
They did a great job, but it starts up front. They did a great job of controlling the line of scrimmage, giving us time to throw the ball in the passing game. If we can run the ball like that, it will make our job easier throwing the ball down the field.
(on if the attitude of the line becoming more aggressive made a difference)
From the get-go. You know that is what coach (Mike) Mularkey has preached since he took over. It's only the first game, but it has been a common trend throughout training camp and I was happy to see it on the field.
(on if the performance can be a momentum builder moving forward)
I think it's a confidence booster. Guys are starting to believe in what is going on around here. Again, it is only the first preseason game but if we are able to do what we are capable of out there on the field, our goals are definitely attainable.
(on if he was pleased with the long pass play after that being a focus of work)
Again, it worked out pretty well. We had a good sell on it. Tajae (Sharp) did a great job of kind of seaming the hole. It wasn't a look we had in practice. We were expecting something different, but for him to come out and see that, recognize that as a young guy, says a lot of what he is capable of doing.
(on the play of receivers on DeMarco Murray's scoring run)
Again, it takes all 11 guys to make a play like DeMarco (Murray) did, happen. It started up front. Harry Douglas and I kind of communicated that they were going to bring some pressure off the edge. He did a great job just kind of coming down making that key block that sprung the play and for DGB (Dorial Green-Beckham) to finish it off, again if we can continue to do that, it's huge for us.
(on if dealing with rain was difficult)
It happens, I have gone through a lot of games like that playing up at Oregon, just a little bit. We had a couple of those last season as well, so that was not new to me. I thought we handled it well.
(on if he is feeling comfortable with his new receivers)
They did a great job of finding ways to get open. San Diego, for the most part, plays a lot of man coverage. For them to get open it's going to help us out tremendously. Again, as we move forward it is going to be standard, it's what we are going to hold these guys to.  It makes my job a whole easier when they can do that, give a lot credit to them.
(on if he spoke to San Diego offensive coordinator Ken Whisenhunt after game)
Yeah, again just said thank you and wished him good luck the rest of the year.
(on the numbers the Titans offense put up during tonight's game)
Obviously, those are numbers you like to see, but it's the first preseason game. I want those in the regular season. Happy with the first day. I thought the whole O-line played really consistent. We just need to keep working. I don't want anybody jumping the gun. I said it last year after our first win; just lay off us and let us play ball and hopefully we can keep doing that come regular season time.
(on the importance of winning a game)
Yeah, it definitely has been seldom felt around here, for sure. It's been good. This O-line is really coming together and the chemistry is a lot better. We'll just continue to play, continue to play hard and we'll just keep playing smash mouth football and doing what we're supposed to do.
(on the starting offensive line playing the entire first half)
It was a long first half and I didn't see that coming, but it was good. I think we played really well together. The problem with the first game is that pass protection is all over the place. You don't really watch those guys; you just watch last year's film, so it's kind of hard to deal with stuff like that. I think overall a consistent game by all of us.
The offense did their thing today. I was very impressed with the run game; I think we did a pretty excellent job at that. We have a lot of things we still have to clean up on the defense. We let a lot of big plays get out there on us. We held our own a little bit and our backups and our second team came in and did an excellent job today. But our first team has to do a better job to get it started.
(on the importance of winning a game)
Definitely; it feels good. It's only the preseason but we're counting them all right now. We'll take any win we can get at this moment and we're looking forward to the season to get rolling.
Going into the game I told myself I've got to get an interception, I've got to make a play. I was able to do that today, so I'm definitely grateful for that. It's a performance I can continue to build on heading into the next preseason game.
(on whether or not he was nervous prior to his first NFL game)
Honestly, I really didn't. I mean, I had a little jitters going into the pregame, but I pretty much stayed relaxed throughout everything. It wasn't nothing really big for me, especially when I got on the field and able to actually play a few downs. It was like, hey, we're just playing football out here so that was definitely great.
(on making the transition from college to the NFL)
I think it's been pretty good. I think there's definitely a little bit of a learning curve. The hashes are different and stuff like that; stuff you really have to pay attention to. More attention to detail but I definitely think it's been going good and I want to keep getting better.
(on how excited he was to get back on the field tonight after a tough season in 2015)
At the end of the day, you go through ups and downs in your life and your career, and it's all about how you bounce back and how you have perseverance through things that don't go your way. I've been blessed and lucky to be here as a Titan and I'm excited for this year. We have a lot of great guys in this organization.
(on the strong performance of the Titans running game tonight)
I think it starts from the top. Coach (Mike) Mularkey harps on being a physical team on both sides of the ball and in the kicking game. I think constantly we're working to try to do those things in practice. I think tonight, obviously, we made some good plays but there's still a lot of work that needs to be done on both sides of the ball. We'll come back Sunday and Monday and watch some film and try to get better.
(on the importance of winning a game)
It is the preseason and we get that and understand that, but at the end of the day, no matter what type of game it is, you have to be able to play and make plays and I think we're heading in the right direction. Obviously, there's a lot to clean up, like I said, but we're excited about this team and we work extremely hard.
(on how he felt he played tonight)
I feel pretty good. There's still some stuff I can learn from and learn from this game, but I feel good as an offense and how we did today.
(on getting onto the field in his first NFL game)
I was just ready to play. I was ready to get out there and make something happen.
(on whether or not he was nervous prior to his first NFL game)
I would say excited just to get out there and just to play. Like you said, the first NFL game so I was just ready to get out there and make something happen.
(on being involved as a blocker on the kickoff return unit)
I'm comfortable. It's my first time doing it so I'm trying to get used to it and hopefully it'll be better next week. We're going to look at the film, practice it all week so we can make corrections and be ready for next Saturday.
CHARGERS HEAD COACH MIKE MCCOY
I think for the first preseason game there are going to be plenty of things to learn from. I think from an offensive perspective early on, we had the one nice drive to start the game. I think the backs the entire game had some nice runs, I think the way we wanted to run it early on, we were committed to running it a number of times early with that first group. I think Melvin (Gordon) did a good job of being decisive, putting his foot in the ground and the other 10 guys around him, doing their job, blocking up a certain way, the receivers coming down and blocking the forcers, which has been a big emphasis for us. So, I think we see some positives in that, but as the game went on offensively, too many penalties. Drove, penalties, we moved the ball and had a play and then have something hurt us so then we're playing first, second and third and long so that was an issue. Defensively we have to do a better job of stopping the run. I think that was a big play, a 71-yard run in there for an explosive touchdown and you can't have that. We've got to do a better job there regardless of what type of game is, we've got to stop it. We've got to watch the film, there's going to be some good and some bad. It's the first preseason game, we can't ever forget that. We played a lot of guys, which is great. It's a great time for us as an organization to evaluate a lot of players and we told them certain guys were going to play a ton today and it's a great opportunity for you to step up and I look forward to watching the film and analyzing every player and moving on to the next one.
(on Melvin Gordon's play today)
Well, I think Mel had a ton of confidence coming into camp. I think he had an outstanding off-season program coming off his injury from last year, the rehab he went through with Jane, we'll give all the medical staff credit for working with him and they all came back and he only had one thing on his mind, how am I going to be better. He worked extremely hard and I love that he came in great shape. I mentioned to you guys earlier that they were running one day before camp and certain guys were working out to a certain point and then he kept on going, wanting to do more, pushing to another level, so it doesn't surprise me at all the way he ran the ball and his decisiveness, the way he put his foot in the ground, so…but I'll say this forever, it's all 11 guys doing their job, it's not one back. And I was pleased really, I'm going to watch the film, but I was pleased with the way we ran the ball for the most part. The guys were decisive, the guys put their foot in there and we made some nice runs. So I'm pleased with the way we ran.
(on rookies TE Hunter Henry and FB Derek Watt)
Yeah, there were some things…I want to watch the film to give you a true evaluation of everybody. Hunter made some plays there, but unfortunately the one drop. It's all part of the game, you've got to learn from it. You can't get enough work. We're playing in a frenzy right now so guys are coming and going and there are certain things that I'm trying to do, certain situations to see what we can do there. In the half, going for the two-minute drill, the defense got a nice stop and there are certain things you try to create to put your players in a certain position this time of year and we can talk about some things. That's what the pre-season games are all for – to teach your players how we're going to play situational football, how we're going to do certain things and just keep getting better. The thing is, and I'm going to mention this to the players to, I want everyone to look at this film and individually look at yourself and say, 'how can I improve next week.' We've got an Arizona team we're going to practice against on Tuesday, how are we not going to make that same mistake; offensive line, how are we going to double teams a little bit better. We can look at it on film, but how can we get better. If everyone has that mindset we'll just keep getting better. It's great to see all the young players play. They've got a lot of work today. I pulled a lot of different guys out that I know more about. So, we'll evaluate the film and see where we can go from here.
(on the backup quarterbacks performances tonight)
I think you really have to evaluate the film and see. On TV and things, you might sometimes say, hey, well we missed that guy or we didn't see this. You know there's also pressure and things like that so I like to look at the film. I tried to look at the surface when there was a mistake at times but I think Kellen (Clemens) did a really nice job. Kellen did have a couple of drops but one thing I didn't mention earlier was dropped balls. I don't know the exact number but I know there were a couple in there at critical times that we dropped a couple balls. In one series, we had two drops so that's something we have to clean up. I like the way Kellen was decisive and made quick decisions and ran the team and ran the huddle. Let's see, Zach (Mettenberger) had one interception. I think he had a drop in there on third down also. So, we can't turn the football over. With Mike (Bercovici) at the end, when he came in the fourth quarter, the one ball, he threw a little flop. That's just a learning….he's going to learn. He's a rookie quarterback that done some nice things in training camp and you can never take this film. It doesn't matter what time of the game it is or when you're playing or who you're playing against, this is the NFL. He got some good work. We'll grade it and work hard this week and get better.
(on special teams performance and punter Drew Kaser)
I don't have his average but I think there were some good things in there. I didn't watch all the kicks. I was in the middle of making transitions from time to time so I didn't see all of them. The two that I did watch I think I liked what he did.
CHARGERS QB PHILIP RIVERS
(on beginning his 13th season)
I feel good. Every year you are excited about a new season. We lost a lot of games by one score or less [last season]. We added some new pieces and we're healthy now, so we are pretty excited.
(on the injuries adding up for the team over the last couple of seasons)
It's part of it. Obviously you can't make that be an excuse, and we certainly won't make that one for us. But it has definitely been tough to battle a lot of them, and I know a lot of teams have. We just haven't made enough plays. But it's good. Year 13 has flown by, but I'm still as fired up as I was 10 years ago.
(on what he saw that is promising for the rest of the season)
I made the comment just this week that preseason can be the most overanalyzed 10 plays ever, good or bad. We were pretty crisp. We obviously scored in our one drive out there but who knows how that game would have gone out there. There were three and a half quarters left to go. I thought we did some good things but even if we would have gone and stunk it up in the first 10 plays that doesn't mean we can't be a really good offense or a really good team. I thought all-in-all we got done what we wanted to get done in this first game.
CHARGERS RB MELVIN GORDON
(on the first team offense)
I thought we were pretty good out there. Obviously it is preseason and it's the first time going up against another team, but we drove the ball down the field pretty good. We still have a lot of work to do and luckily we still have a few more preseason games to go to tune up before the regular season. We just want to continue to get better.
(on his offseason program coming off the injury)
I worked really hard to try and get back. I tried to get back right. I had a tough season individually getting hurt and just a lot of things to think about. There is a lot of motivation to go in and I just wanted to find a trainer that could really push me, and I found that. When I got back I just tried to continue that mental mindset that he kind of helped build.
CHARGERS QB ZACH METTENBERGER
(on his overall performance)
There was some good and some bad. Death, taxes and interceptions are things quarterbacks can't avoid, but I have to do a better job in the situations that I am in to make a little better decision.
(on his comfort level being back in offensive coordinator Ken Whisenhunt's system)
Yeah, it's good. I'm good with the checks and just had to throw a couple away. I missed two throws and that is definitely going to hurt. I have to work on it.
The Tennessee Titans kick off the 2016 preseason against the San Diego Chargers at Nissan Stadium. (Donn Jones, AP)