**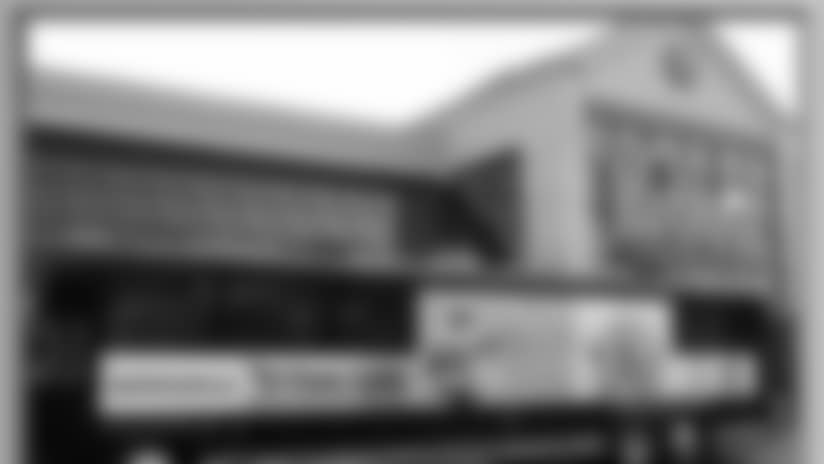 Titans Caravan 2008 will hit the road on Monday, April 14, making 50 stops over a span of 11 days.

NASHVILLE, TN, April 4, 2008 – **The Tennessee Titans have announced the schedule for Titans Caravan 2008, the first of many events in a year-long celebration of the organization's 10th season as the Titans.  This year's Caravan begins Monday, April 14 and will make a total of 50 stops over a span 11 days.
On many of this year's Caravan stops, a player from the 1999 AFC Champion Titans will be present along with a current player in commemoration of the past 10 years.
"There's no more fitting way to launch our 10th anniversary celebration as the Titans than to spend time on Titans Caravan thanking the best fans in the NFL for their incredible support during the past decade," said Titans Owner and Founder K.S. "Bud" Adams, Jr.  "The Caravan has been one of our most important endeavors each offseason.  It has personally introduced our most outstanding players to one of the most passionate fan bases in football.  We're taking time this year to recognize some of those players from the past in addition to letting the fans meet our stars of the future."
Pro Bowl defensive end Kyle Vanden Bosch and six-time Pro Bowl mascot T-Rac will help kick off the first day of the Caravan with four stops in West Tennessee.  The Caravan launches with a program for children from several different schools at Waverly Junior High School (closed to public) and then follows with three public stops: Wendy's in Camden, Ace's Pizza in Paris and a Northwest Tennessee stop to be announced at a later date.
The school program will be performed a total of 16 times before an estimated 14,000 children on this year's Caravan.  Many school systems will bring together students from multiple locations to hear the team's important message encouraging them to stay healthy by exercising at least 60 minutes per day. 
Former Titans greats scheduled to make appearances at public stops during the Caravan are tight end Frank Wycheck, wide receiver Kevin Dyson, wide receiver Chris Sanders, quarterback Neil O'Donnell, kicker Al Del Greco and recently-retired guard Benji Olson.  Other veterans from the 1999 Titans are expected to be added to the schedule in the coming days. 
The pairing of current and former players and the particular stops where they will appear will be announced next week.
Titans Caravan 2008 will end with a special visit on Monday, April 28 with soldiers and family members of the 101st Airborne Division of the US Army at Fort Campbell, Ky.  Multiple players will take the opportunity to thank the troops and their families for the great sacrifices they make. This will mark the 10th consecutive Titans Caravan where a stop at Fort Campbell has been included.
Over the last decade, Titans Caravan has made over 530 stops, traveled approximately 45,000 miles, visited nearly 200 schools and shaken hands with over 100,000 fans. The number of autographs signed and pictures taken is estimated to be in the hundreds of thousands.
Titans Caravan began in 1998 as a small effort to spread goodwill through the region. The current Caravan includes six full-time staffers that travel with Titans players, broadcasters and T-Rac throughout the Mid-South on a specially-decorated motor coach from Premiere Transportation.  Public Caravan stops give fans the chance to meet and greet the team personnel. Each public event provides fans an opportunity to collect autographs and take pictures with the Titans, while the team receives an opportunity to thank its fans.  There is no charge to attend any of the Titans Caravan 2008 public stops. 
"We're excited to take Titans Caravan 2008 to our fans," said Titans Senior Executive Vice President Steve Underwood.  "Mr. Adams has made a strong commitment to this effort, and we all look forward to making this 10th season as the Titans one of our most special."