NASHVILLE, Tenn. -- The Tennessee Titans added Jimmy Stanton to the organization as their Vice President of Communications. Additionally, the team has promoted Ralph Ockenfels to Vice President of Marketing and Broadcast & Digital Rights, Gary Glenn to Senior Director of Digital Media and Robbie Bohren to Senior Director of Media Relations.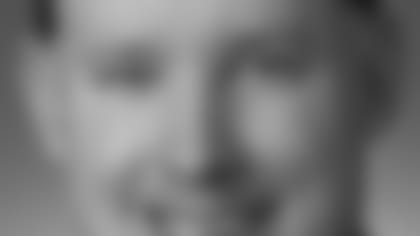 In this new role for the organization, Stanton will oversee a number of departments, including the digital media, media relations, community relations, broadcasting and production departments for the team. He is expected to join the organization in June.
"As we continue to look at ways to improve our organization, this position will help integrate a number of departments that interact directly with our fans," said Titans Interim President Steve Underwood. "I have known Jimmy for nearly 20 years, and he has a great deal of experience with our organization and with the media in the region. I know he will complement the great people that we already have in place, and I look forward to him joining our club."
Stanton re-joins the Titans after spending the last six years at the University of Tennessee, most recently as the Senior Associate Athletics Director for Communications. Additionally, he was the Executive Director of Public Relations & Marketing at the University of Kentucky from 2008-10. He also spent eight years (2003-08) with the Houston Astros, with the last six of those years as their Director of Media Relations and two seasons (1999-2000) with the Titans in media relations.
A native of Midland, Tex., Stanton earned a degree in political science from Southwestern University and his master's in Sports Management from the University of Tennessee. He and his wife, Jennifer, have a daughter, Laura Kate, and a son, Patrick.
Ockenfels, previously VP of Marketing, will additionally develop content and sales initiatives with television and radio partners and form partnerships for the team's digital assets. Glenn, who is entering his 18th season with the organization, previously held the title of Director of Internet Operations/Publications. Bohren, who enters his 19th season with the club, was previously the Director of Media Relations for the last 15 seasons.
RECOMMENDED: