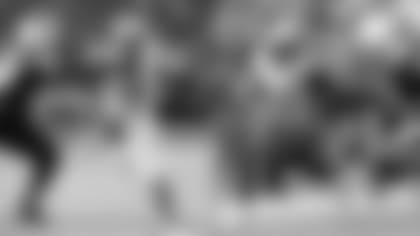 NASHVILLE, Tenn. —A look at the 2016 preseason opponents for the Tennessee Titans:
Game 1: San Diego Chargers
When: Weekend of August 12-14.
Last year's record: 4-12.
Last time faced: September 22, 2014 – Titans 20, Chargers 17.
Of note: The Titans travel to San Diego during the regular season, but they'll get a sneak peek of the Chargers in the preseason opener at Nissan Stadium. The game will mark a Nashville return for former Titans head coach Ken Whisenhunt, who's now offensive coordinator of the Chargers. San Diego lost popular safety Eric Weddle to the Ravens in free agency. But quarterback Philip Rivers will lead a San Diego team with some new faces. The Chargers have added receiver Travis Benjamin (Browns), defensive tackle Brandon Mebane (Seahawks), defensive back Casey Hayward (Packers) and safety Dwight Lowery (Colts) this offseason.
Game 2: Carolina Panthers
When: Weekend of August 19-21.
Last year's record: 15-1.
Last time faced: November 15, 2015 – Panthers 27, Titans 10.
Of note: Yes, we all remember what happened the last time these teams faced one another at Nissan Stadium. The Panthers broke open a close game in the fourth quarter, and there was some controversy surrounding quarterback Cam Newton's antics after a late score. It was all part of a memorable season for the Panthers, who made it to the Super Bowl after capturing the NFC title. The Panthers haven't made a huge splash in free agency, but the top players from last year's successful team return. Carolina is also set to get receiver Kelvin Benjamin back, and he should made a big difference after being injured last offseason.
Game 3: at Oakland Raiders
When: Saturday, August 27.
Last year's record: 7-9.
Last time faced: November 29, 2015 – Raiders 24, Titans 21.
Of note: The Titans lost a heartbreaker to the Raiders, and quarterback Derek Carr at Nissan Stadium in 2015. Now they'll head Oakland for a nationally televised game on CBS. The Raiders have added linebacker Bruce Irvin (Seahawks), guard Kalechi Osemele (Ravens) and defensive back Sean Smith (Chiefs) this offseason in free agency following a season when they showed improvement. These two teams will also square off in a regular season game in 2016.
Game 4: at Miami Dolphins
When: TBD (best bet is Thursday, September 1).
Last year's record: 6-10.
Last time faced: October 18, 2015 – Dolphins 38, Titans 10.
Of note: The Dolphins have a new head coach in Adam Gase, a former offensive coordinator with the Bears and Broncos. But the team lost defensive end Olivier Vernon (Giants) and running back Lamar Miller (Texans) in free agency. The Dolphins have added defensive end Mario Williams, linebacker Kiko Alonzo, cornerback Byron Maxwell and safety Isa Abdul-Quddus this offseason. New Titans receiver Rishard Matthews and cornerback Brice McCain will face their old team in this one. The Titans and Dolphins will square off in the regular season as well.