NASHVILLE, Tenn. — The Titans just wrapped up practice on Tuesday at Saint Thomas Sports Park.
Cornerback Antwon Blake got off to a nice start in training camp, making a number of nice plays in practices and a scrimmage at Nissan Stadium.
But he gave up some big plays in back-to-back games against the Panthers and Raiders, and he's not happy about it.
"I want to start by saying, I am probably my toughest critic,'' Blake said on Tuesday. "So I always grade myself pretty tough. I've had a couple of plays this preseason I would love to have made, but I have to move on. To be honest, I feel like I have been decent, at best.
"But I feel like my best is yet to come. I am looking to improve and do my best to help this team."
Titans defensive coordinator Dick LeBeau said on Tuesday he has confidence in Blake, who started against the Panthers and was on the field early on Saturday against the Raiders. Blake gave up a long completion to Raiders receiver Michael Crabtree on Saturday and was in coverage when Panthers receiver Ted Ginn scored on a long touchdown in Week 2 of the preseason.
"Blake's biggest thing is missing that tackle, but he has been in pretty good position on most of his plays,'' LeBeau said. "I think Blake is a good football player and I think he'll play good football for us. He has definitely gotten a lot better in this training camp."
Receiver Kendall Wright (hamstring) did not practice on Tuesday and will not make the trip to Miami for Thursday's game.
Titans coach Mike Mularkey said Wright showed up at Saint Thomas Sports Park with a high temperature, and the team sent him home.
"He has a pretty high temperature and was not feeling good, so we sent him immediately home,'' Mularkey said. "So we didn't do any further tests (on his hamstring). We got him out of the building as quickly as we could."
The Kona Ice truck made another appearance at Saint Thomas Sports Park, this time compliments of Mularkey.
On a hot day, Titans punter Brett Kern and long snapper Beau Brinkley got there first. Then a wave of players got to the truck and began filling up cups.
"They earned it,'' Mularkey said. "They weighed in this morning and they can have as much as they want, they are all good. (Wesley) Woodyard is pretty quick over there."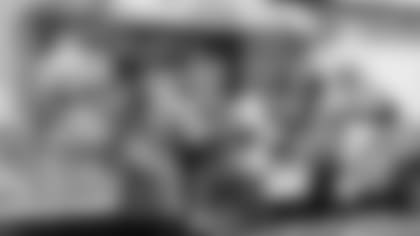 Titans players take the field for Tuesday's practice at Saint Thomas Sports Park. (Photos: Gary Glenn)