The defensive line figures to dominate the early stages of the draft with as least 10 players carrying first-round grades coming out of the NFL Scouting Combine.
Teams are clamoring to identify the right player to match their needs. Although the fit within the scheme ultimately determines where a player comes off the board, the impact of a stellar workout in front of coaches and scouts can swing the pendulum.
While several players took advantage of the big stage, Clemson's Da'Quan Bowers was unable to use the forum to cement his case as the potential No. 1 overall pick. He missed the workout while recovering from knee surgery, and his absence opened the door for Alabama's Marcell Dareus, Auburn's Nick Fairley and North Carolina's Robert Quinn to make a run at the top spot.
[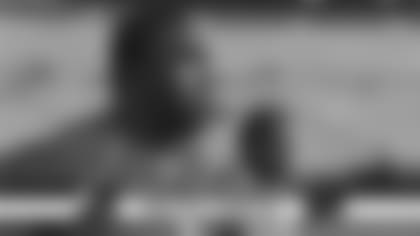 ](http://www.titansonline.com/media-center/videos/Fairley-or-Dareus/eaabbc1c-9322-49bb-99c1-f4a7d7bf3837)
Dareus and Fairley, in particular, turned in impressive workouts in Indianapolis. The buzz created by both performances will certainly make teams at the top of the draft rethink their respective boards.
As dominant interior players with size, strength and power, Dareus and Fairley have shown the ability to take over games, and that potential was verified in their workouts. Dareus, who measured in at 6-foot-3, 319 pounds, displayed better than anticipated agility, balance and body control for his size. He quickly maneuvered through the bags and flashed a burst to finish. Throw in the sound technique that he displayed on tape, and he looks like a safe selection as a top pick.
Fairley measured in a little shorter than anticipated (6-4, 291 pounds), but was fluid and agile in his movements. He easily flipped his hips in transitions, and shows an explosive burst to close. His impressive display of athleticism shows up on tape, with him possessing all of the physical tools to be a difference-maker as a "three-technique" in a 4-3 system.
The No. 1 pick is normally reserved for a quarterback (taken with first overall selection in eight of last 10 drafts), but a deep and talented defensive line class threatens to change the trend. If the performances put on at the combine are any indication, then several teams at the top of the draft will find players capable of reversing their fortunes.