INDIANAPOLIS — If football starts up front, it's appropriate scheduling that the offensive linemen are one of the first position groups to go through media interviews today at the NFL Scouting Combine.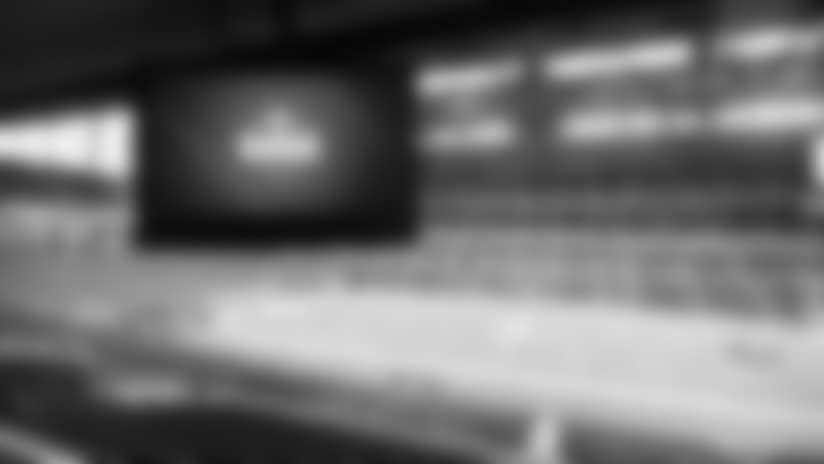 A total of 50 offensive linemen (23 tackles, 15 guards and 12 centers) received invitations to Lucas Oil Stadium for the NFL's annual evaluation process of top prospects. In addition to media sessions, most of the more than 330 players attending the combine will undergo medical examinations and evaluations through timing and testing drills. The OL, TEs and specialists will also open the drills portion of the combine on Saturday.
Twenty-two tight ends and a total of 10 special teams players who were invited are also scheduled for Thursday's opening media session to launch the next round of procedures that build up to the 2014 NFL Draft in May.
NFL Media analyst Mike Mayock said earlier this week that this year's class is "probably the deepest and best draft class" he's seen "in probably 10 years."
Mel Kiper, Jr., an NFL Draft expert with ESPN, said earlier this month that he thinks the top three offensive tackles in this year's class will grade higher than the top three, who were selected first, second and fourth overall in 2013.
Kiper projected earlier this month that the Titans will select Michigan's Taylor Lewan in the first round with the 11th overall pick. NFL Media analyst Daniel Jeremiah most recently projected that it would be Jake Matthews in the same round and spot to Tennessee and Lewan going to the New York Giants a pick later. Matthews is the son of former Titans/Oilers Hall of Fame offensive lineman Bruce Matthews.
Kiper and Jeremiah have Auburn tackle Greg Robinson going off the board with the second overall pick to St. Louis, and NFL Media analyst Bucky Brooks lists his top three tackles as Robinson, Matthews and Lewan, followed by Notre Dame's Zack Martin and Alabama's Cyrus Kouandjio. Mayock's top five among tackles are Matthews, Robinson, Lewan, Martin and Kouandjio.
Last year, Eric Fisher (No. 1 by Chiefs), Luke Joeckel (No. 2 by Jaguars) and Lane Johnson (No. 4 by Philadelphia) led a cohort that had six offensive linemen in the first 11 picks and eight in the first round, including Titans guard Chance Warmack, who was selected at the 10th overall spot.
This year's group of offensive lineman also includes G Zach Fulton, T Ja'Wuan James, T Antonio "Tiny" Richardson and C James Stone from the University of Tennessee, T Wesley Johnson from Vanderbilt and G Kadeem Edwards from Tennessee State. Richardson played high school football at Nashville's Pearl-Cohn, Stone played at Nashville's Maplewood, and Johnson played at Nashville's Montgomery Bell Academy.
As for the tight ends, Brooks ranks North Carolina's Eric Ebron, Washington's Austin Seferian-Jenkins, Texas Tech's Jace Amaro, Iowa's C.J. Fiedorowicz and Notre Dame's Troy Niklas as his top five prospects. Mayock concurred on the first three but flipped Niklas and Fiedorowicz.
The group also includes Tennessee State's A.C. Leonard, who transferred to the Tigers after beginning his college career at Florida, and versatile Trey Burton, who was originally recruited by the Gators to play quarterback but also played running back, fullback, tight end and slot receiver. He also played special teams.
The specialists invited include one long snapper, four kickers and five punters who all played collegiately in Southern states. Memphis punter Tom Hornsey, however, is the most Southern, as he is originally from Geelong, Victoria, Australia. Hornsey decided to give American football a shot after going undrafted in Australian football. He trained in Melbourne and sent in tapes, eventually winding up at Memphis.