**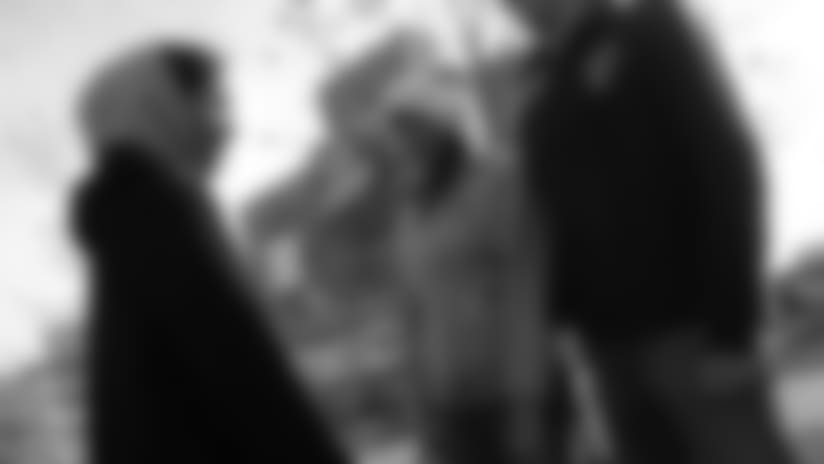 Collection of baby items will start at 4:30 p.m. and go until the end of the first quarter during Saturday's Titans/Rams game at LP Field.

NASHVILLE, TN, Aug. 4, 2008 –** The Tennessee Titans will once again team up with Nurses for Newborns Foundation (NFN) for the 5th Annual Community Baby Shower Drive at LP Field during the first pre-season game on Saturday, Aug. 9th at 7 p.m. as the Titans take on the
St. Louis Rams
.
The collection of baby items will take place from 4:30PM until the end of the first quarter. Nurses for Newborns will have volunteers stationed at the seven charity drop sites around LP Field to collect donations.
Titans' fans attending the game are asked to bring selected baby items to help mothers in need throughout Middle Tennessee. The baby items most needed include:
• Baby Wipes
• Diapers (sizes 2-3-4)
• Stage 1 Baby Food
Nurses for Newborns Foundation was founded in October 2001 by former Titans player Fred Miller and his wife, Kim, who are now with the Chicago Bears. The Tennessee Titans are proud to continue the work of Kim and Fred by helping raise awareness in the community and bringing hope to at-risk babies and their families through the drive.
Nurses for Newborns provides home visits to at-risk babies and their families across Middle Tennessee and Clarksville, including the Ft. Campbell area, serving families with medically fragile babies, teen parents and moms with mental or physical disabilities trying their best to care for their infant. The Millers have given nearly $2 million dollars to the program, believed to be the largest gift ever given by an NFL player to a non-profit.
"We are so grateful for the occasional diapers our nurse brings to us," said anonymous Nurses for Newborns client. "When faced with the decision to pay bills or buy food and diapers, Nurses for Newborns is our lifesaver."
In the 2008 fiscal year, Nurses for Newborns of Tennessee provided over 4,400 RN home visits to families in the Middle Tennessee area.
The Titans will continue their stadium drives with the LP PENCIL Box Supply Drive on Sept. 7; AT&T Cell Phone Drive on Sept. 21st; Soles4Souls Shoe Drive on Sept. 28th; Titans Foundation Coat Drive on Nov. 2nd; Second Harvest Food Drive on Nov. 23rd and the US Marine Corps Toys for Tots Drive on Dec. 7th.