NASHVILLE -- Nissan Stadium will turn "RED" on Friday, Feb. 7 from 4:30 p.m. – 11:00 p.m. in support of Ascension Saint Thomas and 'Go Red for Women Day' to help raise awareness of the threat of heart disease in women.
Heart disease is deadlier than all forms of cancer combined, and past research has revealed that heart disease is the number one killer of women. To save lives and raise awareness of this serious issue, the American Heart Association launched Go Red for Women.
"National Wear Red Day provides a special platform for celebrating the investment of energy and time that our Ascension Saint Thomas and Saint Thomas Heart caregivers make daily as they offer high-quality and highly personalized care to the women of Middle Tennessee," said Michelle Robertson, Chief Operating and Nursing Officer, Ascension Saint Thomas. "Among our clinicians are many examples of strong female leaders who can uniquely relate to the women whom the American Heart Association works tirelessly to serve and educate."
Cardiovascular diseases, including heart disease and stroke, kill nearly one in three women in each year. The good news is that 80 percent of cardiovascular diseases may be preventable with education and action. Education means understanding the numbers that affect heart health: total cholesterol, HDL cholesterol, blood pressure, blood sugar and body mass index (BMI). Action means encouraging women to make simple lifestyle changes like eating better and getting active.
Other Nashville buildings and iconic landmarks that are lighting up red to support heart disease awareness include Adventure Science Center, Ascend Federal Credit Union, Batman Building, Belmont Fountains, Bridgestone Area Korean War Veterans Memorial Bridge, Metro Nashville Courthouse, Nashville Farmers' Market, Saint Thomas Midtown, Saint Thomas West, Saint Thomas Rutherford, Tennessee Performing Arts Center, and Tennessee State Capitol, among others.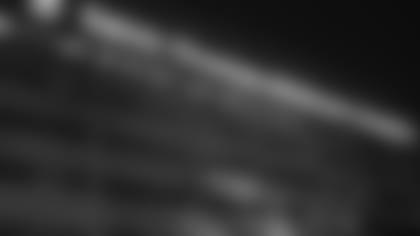 ABOUT ASCENSION SAINT THOMAS
In Tennessee, Ascension Saint Thomas operates nine hospitals in addition to a comprehensive network of affiliated joint ventures, medical practices, clinics and rehabilitation facilities that cover a 68-county area and employ more than 8,000 associates. Across the state, Ascension Saint Thomas provided more than $137 million in community benefit and care of persons living in poverty in fiscal year 2019. Serving Tennessee for 15 years, Ascension is a faith-based healthcare organization committed to delivering compassionate, personalized care to all, with special attention to persons living in poverty and those most vulnerable. Ascension is one of the leading non-profit and Catholic health systems in the U.S., operating 2,600 sites of care – including 150 hospitals and more than 50 senior living facilities – in 20 states and the District of Columbia. Visit www.Ascension.org.