CHICAGO – The Copa America Centenario USA 2016 is starting to create significant excitement across the United States as 24 metropolitan areas have already shown interest in hosting matches during the tournament.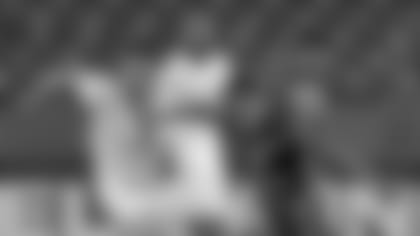 The cities are planning to submit a proposal to the Local Organizing Committee, U.S. Soccer, to host matches during the historic centennial edition of the South American championship. The 2016 edition of tournament, which will take place in June, will mark the first time this world class event has been staged outside of South America.
"We are looking forward to taking the first step in the organization of this historic event that will unite the Americas and the world in 2016," said CONCACAF President Jeffrey Webb. "The unique opportunities that we have with the centennial Copa America, flanked by the 2015 and 2017 Gold Cups will help set the stage to demonstrate how our region is ready to welcome back another FIFA World Cup in 2026."
"This historic event is the best way to honor our football founders," said CONMEBOL President Juan Angel Napout. "It is also a unique opportunity to widen the football landscape across the three Americas and to that matter I would like to thank President Webb for his vision to embark in this joint CONMEBOL and CONCACAF project."
The deadline for venues to submit their proposal is March 16, 2015, and the winning cities will be announced in May. It is anticipated that between eight and 13 stadiums will be selected. A minimum seating capacity of 50,000 is required for tournament venues. Registration is now open for fans to sign up to receive ticketing information. Register here to receive ticket information for Copa America Centenario
"The interest level from cities across the nation has been phenomenal," said U.S. Soccer
President Sunil Gulati. "Everyone understands the tournament will be a huge event during the summer of 2016, and it's exciting to see all of these cities putting together bids to be involved. With over 18 months until the tournament starts, we already are starting to see the impact and interest the tournament will have with soccer fans across the United States."
The 24 metropolitan areas currently considered for hosting Copa America Centenario matches include the following, listed by state: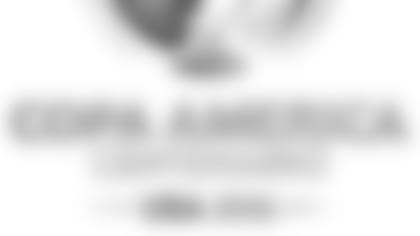 • Arizona (1): Phoenix
• California (3): Los Angeles, San Diego, San Francisco
• Colorado (1): Denver
• District of Columbia (1): Washington, D.C.
• Florida (3): Jacksonville, Orlando, Tampa
• Georgia (1): Atlanta
• Illinois (1): Chicago
• Indiana (1): Indianapolis
• Maryland (1): Baltimore
• Massachusetts (1): Boston
• Michigan (1): Detroit
• Missouri (2): Kansas City, St. Louis
• New York/New Jersey (1): Greater New York
• Ohio (1): Cleveland
• Pennsylvania (1): Philadelphia
• Tennessee (1): Nashville
• Texas (2): Dallas, Houston
• Washington (1):Seattle
The 2016 Copa America Centenario will feature six teams from the Confederation of North, Central America and Caribbean Association Football (CONCACAF) and all 10 teams from the Confederación Sudamericana de Fútbol (CONMEBOL): Argentina, Bolivia, Brazil, Chile, Colombia, Ecuador, Paraguay, Peru, Uruguay and Venezuela.
From CONCACAF, host USA and Mexico are automatic qualifiers, while Costa Rica (2014 Copa Centroamericana winner) and Jamaica (2014 Caribbean Cup winner) qualified this fall. The final two teams will be determined via a playoff to be held among the top four finishers at the 2015 CONCACAF Gold Cup not already qualified for the Copa America Centenario.
Uruguay has won the most Copa America titles with 15 since the tournament began in 1916 as the South American Championship of Nations.
RECOMMENDED: