NASHVILLE – The Titans will take center stage in the NFL's "My Cause, My Cleats" campaign on Sunday at Nissan Stadium by making statements with their cleats.
For the seventh consecutive season, NFL players are raising awareness for non-profit organizations and causes on the field through the My Cause My Cleats campaign.
At least 18 Titans signed up to participate for Sunday's game against the Jaguars, either in warmups or during the game. Some of the players took part in the initiative in this past week's game at Philadelphia.
Among those taking part: Titans running back Derrick Henry, quarterback Ryan Tannehill, safety Kevin Byard and center Ben Jones.
My Cause My Cleats is a player-led campaign that began in 2016.
Titans linebacker Dylan Cole's cause is Alzheimer's Association because of his grandfather, Terry Cole
"He suffered from that for a while, and passed away," Cole said. "For me, I just wish I would have had a little more time with him. So, if I can support the cause and bring attention to it to help prolong the lives of people, great. It was tough to watch (my grandfather) go through that. I'd love for people to have more time with their loved ones."
Titans defensive lineman Larrell Murchison wants to bring attention to gun violence.
"I lost two people to gun violence in the past four years, family and hometown friends," Murchison said. "I want people to have more knowledge of guns, and what they can do. I want people to handle certain situations, differently, to talk it out. We should settle our differences in another way instead of taking a life."
Titans outside linebacker Rashad Weaver's cause is the National Multiple Sclerosis (MS) Society, for his grandmother, Cherry.
"She's had MS for 10-15 years, and she is relatively young," Weaver said. "She has been in my life forever, and I have seen her fight. She always keeps a smile on her face 24-7, despite having to deal with this disease. I just want to let her know I love her and care for her. She's always shown so much interest in me and I want to let her know how much she means to me and is very important in my life. And by taking part in this, it is a great opportunity to spread even more awareness."
The My Cause My Cleats initiative brings off-field causes, on-field throughout Week 13. Year after year, the player-led campaign fuels crucial conversations and puts these causes at the forefront. The causes players have chosen to support this year include topics such as preventing gun violence, tackling social justice, prioritizing mental health, raising awareness for individuals with disabilities and disability research, youth & education, military support, cancer & other diseases, animal welfare and more. This year, more than 30% of players have chosen to support various forms of cancer and other physical health related causes, while nearly 20% have selected topics related to youth and education.
This year, fans can support the players and their causes by purchasing game tickets to this year's My Cause, My Cleats game. For every ticket purchased through this campaign, a $10 donation will be made towards the player's nonprofit organization of choice. CLICK HERE.
Here's a look at the Titans who will take part in the My Cause My Cleats campaign for Sunday's game vs the Jaguars, and their causes:
Player: QB Ryan Tannehill.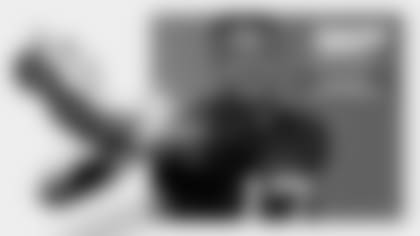 Cause: Lifewater; Danita Children.
Category: Water and Orphanage.
Details: Lifewater is bringing health and hope by supplying clean water and educating villages on sanitary practices in Africa. Danita's Children is making an impact on children's lives in Haiti by meeting their needs physically, emotionally, educationally, and spiritually so that they are empowered to become leaders in their communities and nation.
Player: RB Derrick Henry.
Cause: Two All Foundation.
Category: Youth Education.
Details: Two All Foundation is my foundation and it exists to level the playing field for today's youth so that their future success is not limited by the circumstances of their upbringing, background, disability, or influence. We are dedicated to being a resource that impacts communities and equips young people to reach their full potential by instilling strong core values in their lives and providing support TWO ALL adolescents in need.
Player: DL Jeffery Simmons.
Cause: Give Em A Reason Foundation.
Category: Community Outreach.
Details: Give Em A Reason Foundation - is the foundation I started this year to empower youth through sports by building self-esteem and creating opportunities.
Player: S Kevin Byard.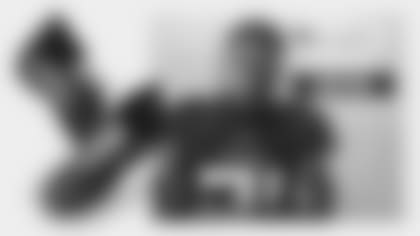 Cause: Byard Family Legacy Fund.
Category: Community Outreach.
Details: The Byard Family Legacy Fund is my family foundation. It means a lot to my family and I to help as many people in need as possible.
Player: C Ben Jones.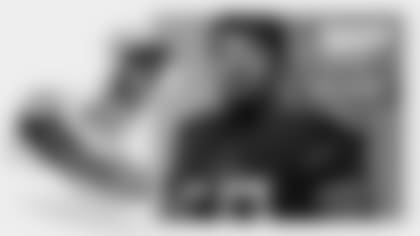 Cause: The Jones Mission.
Details: The Jones Mission helps with underprivileged kids in Nashville. We donate to local organization that have after school programs. We have done back to school shopping, Christmas shopping for families and Thanksgiving meals for organizations. We just want to give kids every opportunity to succeed and have impact on as many kids lives as possible.
Player: TE Austin Hooper.
Cause: Austin Hooper Foundation.
Category: Foster care children.
Details: The Austin Hooper Foundation supports foster care children in the US with an emphasis on those aging out of the system.
Player: OLB Rashad Weaver.
Cause: Disease Awareness/Prevention.
Category: National MS Society.
Details: MS is a disease close to my family, as my relatively young grandmother (under 60) has been dealing with it the last 10 years give or take. Sometimes she is doing very well and other times she calls me and tells me MS is kicking her butt, so it is very important to me.
Player: DL Larrell Murchison.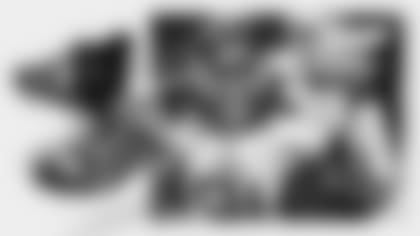 Cause: Gun Violence/Gun Safety.
Details: My hometown of Elizabethtown, N.C., has experienced way too much tragedy and loss from senseless gun violence. I want to help end the unnecessary violence, not just in my community, but across the country.
Player: TE Kevin Rader.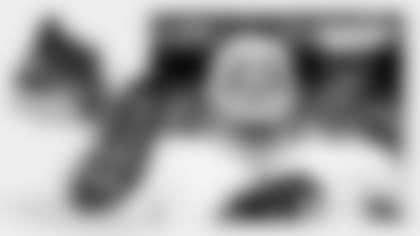 Category: Youth Health/Wellness.
Details: I was diagnosed with diabetes in 9th grade. I want to spread awareness for young kids and families that get diagnosed every year.
Player: RB Hassan Haskins.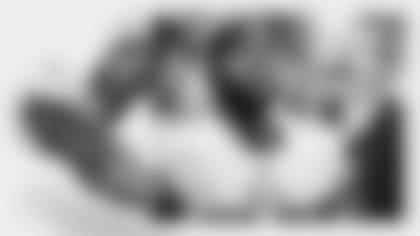 Cause: Black Womens' Health Imperative.
Category: Social Justice.
Details: Black Womens' Health Imperative. BWHI is one of the CDC's top-performing grantees and has invested millions of dollars into achieving health equity for Black women and girls in America. Over the last four decades, it has partnered with local and national health agencies, corporations and leading nonprofits to bring fair and impartial treatments to Black women in underserved communities.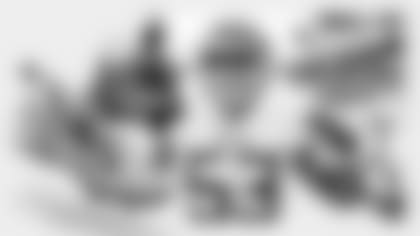 Cause: Alzheimer's Association.
Category: Disease Awareness/Prevention.
Details: My grandpa passed away due to Alzheimer's. I would give anything to be able to talk to him again. I support this organization in hopes that they can help others have more time with their loved ones that may suffer from Alzheimer's disease.
Player: QB Malik Willis.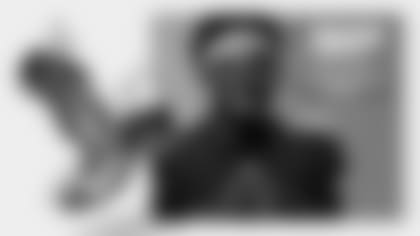 Cause: American Cancer Society.
Details: Cancer has claimed the lives of so many people including some in my family. I would like to help shine a light on it so we can keep working towards a cure!
Player: DL Kevin Strong Jr.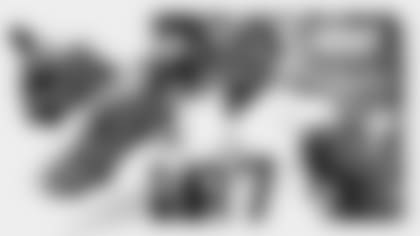 Cause: American Cancer Society.
Details: I lost my dad to cancer two years ago, and want to support his cause and everybody else who has dealt with or is dealing with cancer.
Player: DB Josh Thompson.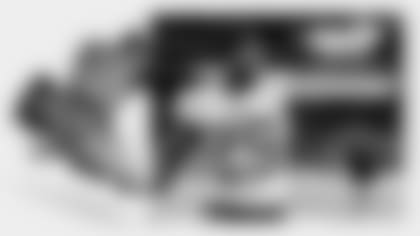 Cause: Anxiety and Depression Assoc. of America.
Details: Mental Health is important to our community. From women to men we take a lot on ourselves, and it's important for us to be strong-minded day in and out.
Player: Lonnie Johnson Jr.
Cause: Protect The Youth – Dreambuilders Foundation.
Category: Youth Health/Wellness.
Details: Protect The Youth is very important to me because I want to provide a positive outlook and perspective of life for the children in my hometown of Gary, Ind., and across the country. There is more to life beyond the streets of your hometown, and I want to be that support and encouragement to those kids to remind them to chase their goals while helping them with things they might not otherwise get or experience.
Player: WR Dez Fitzpatrick.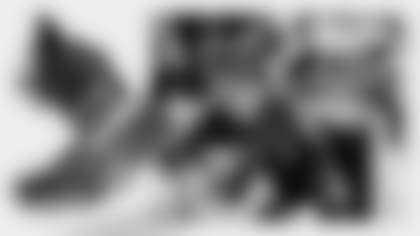 Cause: American Cancer Society.
Details: I'd really like to show my support for the American Cancer Society & all of the important work they do. They are saving lives every day.
Player: RB Julius Chestnut.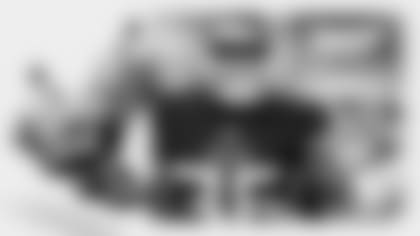 Cause: All Star Mentoring, Inc.
Category: Youth Education.
Details: I chose this organization to support my Mom. She started this program to help young girl athletes. This program is to help them succeed outside of sports by teaching them basic fundamentals of life.
Player: S Amani Hooker.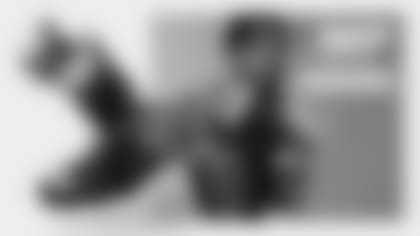 Cause: The Daily Alliance x Fuel Up to Play 60.
Details: The Dairy Alliance is a nonprofit funded by dairy farm families of the Southeast. We work diligently with dairy farmers, schools, sports teams, health professionals, local organizations, state leaders, the media and the public to promote dairy foods and knowledge about the dairy industry. Our efforts center in eight states: Alabama, Georgia, Kentucky, Mississippi, North Carolina, South Carolina, Tennessee and Virginia.