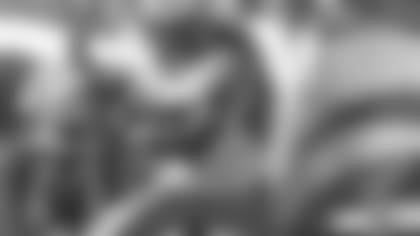 Head coach Mike Munchak is hoping to hear good news regarding the status of RB Chris Johnson.
NASHVILLE, Tenn. - Titans coach Mike Munchak says he assumes he'll be one of the first to be told when there's good news in the contract talks involving star running back Chris Johnson.
Munchak is preparing for his preseason finale Thursday night at New Orleans and the season opener at Jacksonville on Sept. 11 not knowing if he'll have Johnson on the field.
The Titans are ready to make Johnson the highest-paid running back in NFL history. He reportedly wants $13 million a year.
Munchak talked with general manager Mike Reinfeldt last week when Johnson came to Nashville. The coach says he doesn't check in daily for updates because he is busy with a new season in front of him.