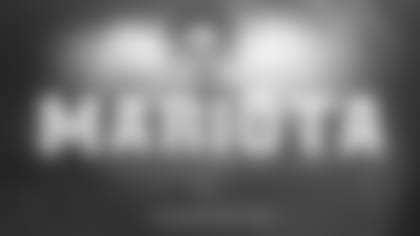 ](http://www.nfl.com/voting/players-air-and-ground/2016/REG/10)

NASHVILLE, Tenn. – Titans QB Marcus Mariota is a candidate for FedEx Air NFL Player of the Week after completing 19 of 26 passes for 295 yards and 4 touchdowns for a 149.8 passer rating in a 47-25 win over the Green Bay Packers.
Click HERE to vote for Mariota!
Other Mariota notes from Sunday's game:
FOUR TOTAL TOUCHDOWNS AGAIN FOR MARIOTA:** For the sixth time in 22 career starts, Marcus Mariota accounted for four total touchdowns passing and/or rushing in a game. In NFL history, no player has recorded more four-touchdown performances in his first 22 NFL games. All of Mariota's touchdowns against the Packers were through the air, marking his third career game with four touchdown passes (first since Nov. 8, 2015 at New Orleans). He threw touchdown passes of nine yards to tight end Anthony Fasano, 32 yards to wide receiver Rishard Matthews, six yards to wide receiver Kendall Wright and 33 yards to wide receiver Tajae Sharpe.
MARIOTA RECORDS TWO OF THE FRANCHISE'S TOP THREE PASSER RATINGS IN A THREE-WEEK SPAN:** Marcus Mariota completed 19 of 26 passes for 295 yards with four touchdowns and no interceptions against Green Bay. Among all games in franchise history, Mariota's 149.8 passer rating against the Packers qualifies as the second best. The only one that tops it is a perfect 158.3 by Chris Chandler against the Cincinnati Bengals on Sept. 24, 1995. Only two weeks ago, Mariota recorded a 148.1 passer rating against Jacksonville (Oct. 27) that ranked second in team history at the time (now third). In his NFL debut at Tampa Bay on Sept. 13, 2015, Mariota had a perfect 158.3 passer rating, but his 15 attempts that day fell short of the 20 attempts required to qualify in the NFL's official record books.
ANOTHER NFL FIRST FOR MARIOTA:** Marcus Mariota, who completed 73.1 percent of his passes (19 of 26) against Green Bay, became the first quarterback in NFL history to have three games with a 70.0-plus completion percentage, at least four touchdown passes and no interceptions in his first two seasons. He previously accomplished the feat at Tampa Bay on Sept. 13, 2015 and at New Orleans on Nov. 8, 2015.
SIX CONSECUTIVE GAMES WITH MULTIPLE TOUCHDOWN PASSES: Marcus Mariota recorded his sixth consecutive game with at least two touchdown passes. In doing so, he tied Pro Football Hall of Famer Warren Moon for the most consecutive games in franchise history with multiple touchdown passes. Moon set the record in 1987. Only one other signal caller for the franchise, Billy Volek in 2004, had as many as five consecutive games with multiple touchdown passes with the team.
MARIOTA SURPASSES ROOKIE TOTAL: Marcus Mariota's season total stands at 21 touchdown passes, already two more than his entire rookie total of 19.  The last Titans quarterback to have 21 or more touchdown passes in a season was Steve McNair (24) in 2003.