NASHVILLE, Tenn. — Jake Locker has room for improvement, although the Tennessee Titans are very happy with the second-year pro as their starting quarterback. The Arizona Cardinals can only wish they were as set at the position.
Locker threw for 134 yards and two touchdowns in his home debut as Tennessee's starting quarterback, and the Titans beat the Cardinals 32-27 on Thursday night.
Tennessee named Locker, the eighth overall draft pick in 2011, their starter for the season on Monday. He responded by throwing for 124 yards and both TDs in giving Tennessee a 17-10 halftime lead, and finished 11 of 20 for 134 yards with a 109.2 passer rating.
"He does things that people wouldn't notice he was doing that most young quarterbacks wouldn't even think of being able to handle," Titans coach Mike Munchak said. "Most young quarterbacks are coming out, even some veterans, they're more concerned about the coverage. He's adjusted protections and then getting into coverage. He's way ahead of the line of a lot of guys."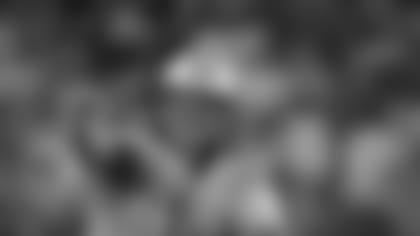 Locker got plenty of help as the Titans got another strong showing on defense.
End Kamerion Wimbley had two sacks, linebacker Colin McCarthy returned one of his two interceptions 31 yards for a TD and the Titans (2-1) forced five turnovers overall.
"Geez, that first half they dominated the game until the two-minute drive at the end of the half," Munchak said. "We dropped one coverage, probably the only bad play we had all half. Wimbley was all over the quarterbacks. I don't know the numbers, but those quarterbacks, I thought their quarterbacks were going to get hurt."
Marc Mariani, a Pro Bowl returner as a rookie in 2009, broke both bones in his left leg at the end of a punt return and had surgery Thursday night in what Munchak called a big loss of a player who had become a trusted receiver as well.
The Cardinals struggled without left tackle Levi Brown, who tore his right triceps in Arizona's 31-27 win over Oakland last week. D.J. Young, a second-year player, started at left tackle. John Skelton, who started at quarterback for Arizona (1-3), lasted until early in the second quarter.
Arizona coach Ken Whisenhunt called it a tough game.
"It seemed like the protection thing flipped, and tonight John had the tougher part of it starting out," Whisenhunt said. "We settled down a little bit later when we went to the no-huddle, which helped us. I'm going to have to look at the tape and look at the reads where the protections broke down and what the quarterback was looking at as far as that evaluation goes."
The Cardinals are trying to decide between Skelton and Kevin Kolb. Ryan Lindley had only a fumble as he threw for 112 yards and nearly pulled out a win until his pass into the end zone was batted away at the end.
But Skelton couldn't have started much worse. Wimbley sacked him on the Cardinals' first offensive play. Then safety Michael Griffin intercepted his pass on the next play, returning it 24 yards after fumbling the ball. Skelton played one series — a three-and-out — into the second quarter and was 4-of-10 for 41 yards with a 12.9 passer rating.
Skelton said Young got beaten along with some of his teammates on some of the plays.
"It's frustrating getting out of the game that early and seeing the offense get into a flow," Skelton said. "But you've just got to make the most of your opportunities, and tonight I don't feel I did everything I could have."
Arizona trailed 17-3 and had only 69 yards offense until Kolb found Larry Fitzgerald on a 53-yard pass to start an 86-yard drive capped with his 3-yard TD pass to Andre Roberts.
Wimbley sacked Kolb on his first offensive play. Kolb finished 17-of-22 for 156 yards with a TD but two interceptions — both by McCarthy, the second-year middle linebacker out of Miami. McCarthy picked off a pass by Kolb late in the second quarter and intercepted Kolb's first pass 14 seconds into the third quarter that he ran back untouched for a TD.
"Let's not kid ourselves and say we don't have some things to clean up, which we do," Whisenhunt said. "We're going to work on those."
The Titans turned Griffin's interception into Locker's first TD this preseason. He found rookie Kendall Wright on the right sideline for a 10-yard TD pass for a 7-0 lead.
Locker overthrew a couple of receivers, including 6-foot-5 tight end Jared Cook, who stretched out for a nice 35-yard catch he could have taken for a TD if thrown better. He found Nate Washington on a crossing route for a 28-yard TD pass in an 80-yard drive he helped keep by scrambling twice for 11 yards.
The young quarterback said the Titans have to get better on first down and convert more third downs after they converted three of 13. Titans quarterbacks coach Dowell Loggains was a bit easier on Locker, saying he did a nice job managing the huddle and the sideline.
"He knew exactly what the defense was doing, and was able to communicate that to me and the receivers and tight ends," Loggains said.
The second-year pro might have gotten a big assist from the replacement refs in the second half. Locker didn't get into the game for his final drive until midway through the third, and the refs ruled a pass incomplete that looked like a lateral the Titans were lucky enough to see bounce out of bounds.
GAME NOTES:The Titans won their 10th straight preseason game at home. ... Titans CB Ryan Mouton suffered a concussion after a hard tackle of Cardinals receiver Larry Fitzgerald. ... The Titans held a moment of silence before kickoff in memory of receiver O.J. Murdock, who died of an apparent suicide July 30.