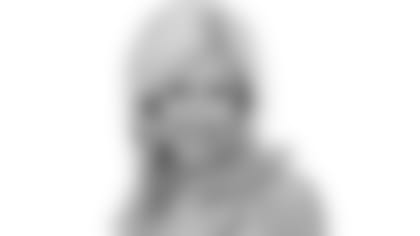 WOW, these days keep getting better and better!!! We started the day with rehearsal until lunch time. We worked on our performance for pregame with the GooGoo Dolls and broke for lunch around noon. After lunch we came back for more practice and then my line group (AFC 2) had to leave for our hospital appearances.
I don't feel like I'm ever ready to meet the brave children fighting tough illnesses. There is just something about 'child like faith' that makes me realize what the true meaning of faith is and how truly blessed we all are. We visited two children's hospitals here in Hawaii. They both had many children of all ages that were recovering from some type of disease or illness.
One of the most touching moments was when we were in a room visiting a young boy who didn't speak English. He was from China and within seconds the Chargers Cheerleader, Tiffany, was speaking in Chinese to the Father and son. It was so touching that I got to witness this family that was so isolated due to a language barrier be able to experience a connection with us on a whole new level. It was unbelievable!!!!
After we returned to the hotel we departed for the BIG luau. I've never had the opportunity to experience a traditional luau before, so I wasn't quite sure what to expect, but it was fantastic. Some of the players got on stage and danced with the Polynesian hula and fire dancers. It was quite a sight to see!!! Unfortunately, our Titans players were not selected to participate, though I did get a chance to say hello to some of them while I was there.
After the luau we were surprised with a beautiful fireworks show over the water. It was a perfect end to the night. We have another early morning, so I'm off to bed.