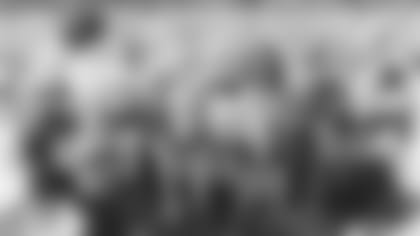 Being a Junior Titans Cheerleader is a meaningful opportunity that girls age 6-14 look forward to every Fall, but for Northern Ohio native Aviana Cline, this season will be more memorable. Earlier this summer, 10-year old Aviana discovered she would not be able to attend the Titans Junior Cheerleading program. This year would have been her second time to participate; however, due to the current economic climate, her family was unable to send her.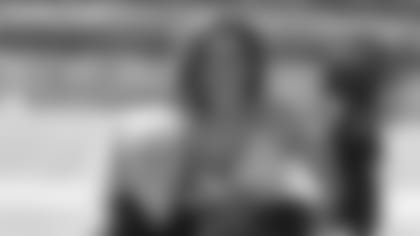 Determined to be a 2009 Junior Titans Cheerleader, Aviana decided to make it her mission to raise enough money to attend the program in September. By performing chores for her neighbors and holding small fundraisers in her community, Aviana raised almost $1,000.
The money was raised solely by Aviana and will cover her registration fee and travel expenses for her entire family. Aviana and her family will drive eight hours from Northern Ohio to Nashville for the Junior Cheer clinics at Baptist Sports Park, and for the final gameday performance at LP Field.
Aviana's dream is to become a Tennessee Titans Cheerleader, and the Junior Program is the first step toward achieving her goal.
"Avi wants to be a cheerleader when she grows up," said Brynne Cline, Aviana's mother. "This program is really incredible for her."
The Junior Titans Cheerleadingprogram is a great opportunity for young girls to interact with Titans Cheerleaders and to learn the fundamentals of cheerleading. The Junior Cheerleaders attend three instructional clinics, have a pizza party with the Titans Cheerleaders, perform for 70,000 fans during the halftime show of a regular season Titans football game, and get the chance to sit on the field during a game.*