When consensus No. 1 overall draft pick Andrew Luck decided to stay at Stanford, he left an intriguing, but flawed draft class of quarterbacks behind him. There are questions about the on-field polish of Missouri's Blaine Gabbert, the off-field issues surrounding Arkansas' Ryan Mallett and the struggle for consistency from Washington's Jake Locker.
But there's no prospect who will elicit more discussion in the coming months than Heisman Trophy winner Cam Newton of Auburn, who declared his intent to enter the NFL draft on Thursday.
Newton, who wrapped up his college career with 265 yards on 20 of 34 passing and 64 yards rushing in the BCS Championship Game victory over Oregon, jumps right into the discussion of being the first quarterback taken in April.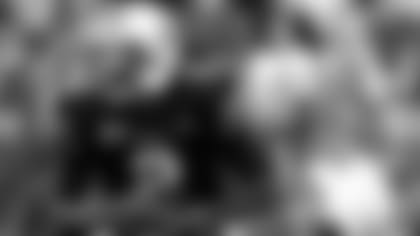 What will being 'significantly better than Vince Young' mean for Cam Newton's (above) draft stock?
"He's significantly better than JaMarcus Russell and Vince Young were for a lot of reasons," said one veteran personnel executive. "I'd put him somewhere in the (Steve) McNair, (Donovan) McNabb, (Josh) Freeman category. This kid showed more accuracy and better decision-making than Josh Freeman did at (Kansas State), though in the end, Freeman might be more intelligent.
"He's like McNabb, but McNabb's shorter. What you have here is a giant. He's 6-foot-6 and a lean 255 (pounds). He'll be hard to sack like those guys were. I don't know his smarts, he might be really intelligent, but I do think, like those three, even if he can't pick apart a defense, he can buy time with his feet. Coverages are only made to hold up for four seconds or so, so like those guys, he can make time to find the open guy. And this guy has those guys' leadership. I don't think Vince or JaMarcus had it. Teammates follow (Newton)."
Meanwhile, one college scout argued that "the structure of that offense made him look more accurate than he is. It's all play-action based, throwing to wide open receivers, with bubble screens that pad his numbers. He gets so much respect because of his athletic ability."
One thing both agree on is that Newton is athletically superior and a more natural passer than the man he was once supposed to replace at Florida: Tim Tebow.
The NCAA controversy of this fall will likely hurt Newton only in one regard: If it's found to be part of a pattern of poor decision-making. Newton's likely to get some bad reviews from those at Florida, with a cheating scandal and an incident involving a stolen laptop preceding his departure from Gainesville.
As for those at Auburn, scouts have found reviews on Newton as a guy to read as "nothing but unbelievable. Not a prima donna. Not a (jerk) to anyone. He doesn't walk around like he's the Heisman Trophy winner. And I heard his work ethic is very good."
Some of those "Hollywood" temptations have already surfaced, but word is Newton is staying steady. And so while his character as a student-athlete is pocked by the controversy, his marks in that category as a pro prospect could be much different.
"If you need a quarterback, no, he's not Tom Brady or Peyton Manning," said the exec. "But in the other genre -- the big, running quarterback, and a winner -- he's pretty good. And if you're Carolina (which has the top overall pick), you're gonna have to take a look."