**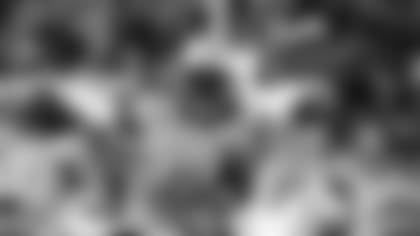 LB Keith Bulluck is about three weeks away from recovering from knee surgery, sources say.
NASHVILLE, Tenn. --** Free agent linebacker Keith Bulluck is about three weeks away from being fully recovered from surgery to repair a torn anterior cruciate ligament in his left knee, a league source said Wednesday.
Bulluck, who has spent his entire 10-year career with the Tennessee Titans, suffered the injury during a Week 15 game last season, and the timing of it hampered him during the early stages of free agency. Bulluck has drawn inquiries from many teams, but he doesn't want to make any visits until he's well enough to pass a physical, which he should be able to do by mid-June.
The Titans have continued to monitor Bulluck's recovery, and upwards of 10 teams have checked in on him, according to a league source.
Bulluck, 33, would have been a top target if not for the injury. His recovery would have prevented him from participating in most teams' offseason programs.