NASHVILLE, Tenn. – Walter Reyes, a star running back at Syracuse who was signed by the Titans as an undrafted free agent in 2005, has died at the age of 36.
Reyes is No. 2 on Syracuse football's all-time rushing list with 3,424 yards. He played at SU from 2001-04.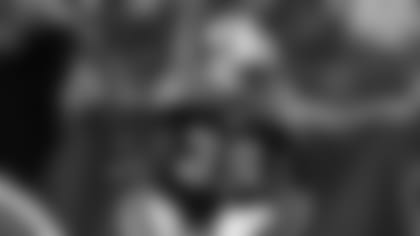 Reyes spent the offseason and training camp with the Titans in 2005, and he played in two preseason games -- against the Falcons and Buccaneers. Reyes had five carries in the preseason, and also one catch for six yards.
According to Syracuse.com, Reyes passed away Sunday night after experiencing stomach pain in recent days. A coroners' report will determine the cause of death.
A GoFundMe page has been set up to help the family cover funeral costs.
"He loved his family and he loved football more than anything in the world," said the post on GoFundMe.
Reyes was living in Campbell, Ohio, outside Youngstown. He was married and helped raise his wife's four children while working as a personal trainer for young football players and at a flower shop, according to Syracuse.com.
Reyes was at his mother's house a short drive from home when he experienced stomach pain and was transported to the hospital. He died shortly thereafter, according to the report.