**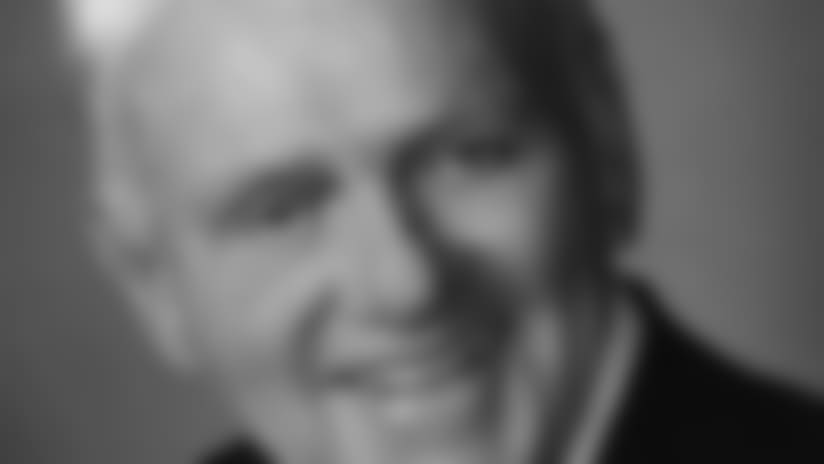 Holovak worked 18 years with the Oilers/Titans franchise, including five seasons as General Manager.

NASHVILLE, TN, Jan. 27, 2008 —** Mike Holovak, who spent 18 years as a player personnel executive for the Houston Oilers/Tennessee Titans organization, including five years as General Manager, died Sunday at the age of 88.
Long regarded as one of the NFL's top personnel executives, Holovak was a veteran of more than 40 years in football administration. As the team's General Manager from 1989-93, Holovak compiled a 51-29 record as the Oilers reached the playoffs in each of his five seasons in the position. He also served the franchise as Assistant General Manager (1981-82), Vice President of Player Personnel (1983-87), Assistant to the GM (1988), VP of Player Personnel and Scouting (1994-96) and Director of Regional Scouting (1997-98).
During his tenure, Holovak was responsible for drafting and acquiring three future Hall of Famers in offensive linemen Mike Munchak and Bruce Matthews, and quarterback Warren Moon.
"Mike was the quintessential 'football guy.' He had such a passion and knowledge of the game. It is rare when you see a person excel in all three areas of the sport: a great player in college, a successful coach and great talent evaluator, but Mike was one of those special people," Titans Owner K.S. "Bud" Adams, Jr. said. "He had a real gift for evaluating talent; and in my opinion, he was one of the finest and most effective evaluators of player talent in the history of our organization. His induction into our team Hall of Fame — the only front office member ever inducted — speaks volumes to his impact on our organization. More than that, he was a true gentleman and a man of great integrity."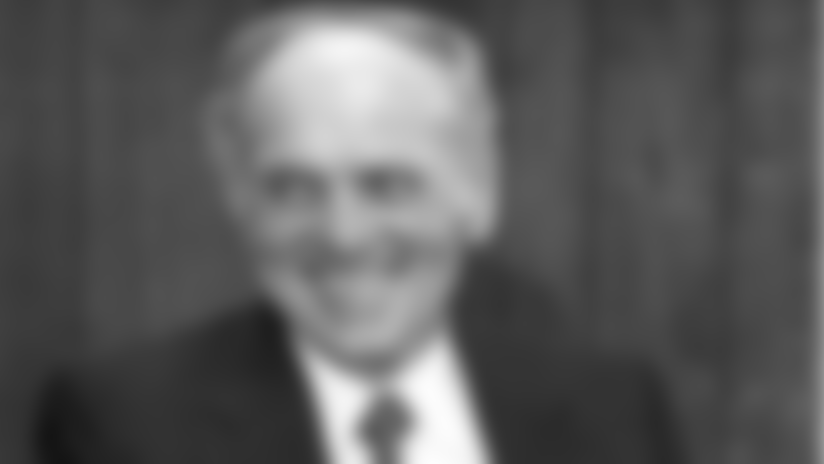 During his tenure with the Oilers, Holovak was responsible for acquiring future Hall of Famers Mike Munchak, Bruce Matthews and Warren Moon.


A former running back, fullback and linebacker for the Los Angeles Rams and
Chicago Bears
, Holovak retired from pro football in 1949 to become the junior varsity coach at Boston College. From 1951-59 he was the university's head coach, posting a 49-29-3 record during his tenure.
When the new American Football League was formed in 1959, Holovak was one of the first employees hired by the Boston Patriots. He was named head coach after the fifth game in 1961, guiding the Patriots to a 7-1-1 record in the final nine games en route to the AFL Eastern Division Title.
In 1964, Holovak assumed the role of General Manager for the Patriots, along with his head coaching duties. Four years later (1968), he left as the winningest coach in Patriots history (52-46-9) to join the San Francisco 49ers. He later worked with the Oakland Raiders (1971) and New York Jets (1972-76).
Holovak served as the Jets' head coach for one game in '76 following the departure of Lou Holtz. He returned to the Patriots as a personnel assistant in 1977 before being promoted to Director of College Scouting the following year.

Holovak was an All-American running back at Boston College (1940-42).


Holovak was an All-American running back at Boston College from 1940-42, serving as the team's co-captain during the '42 season. He set an Orange Bowl record for the highest rushing average (15.8 yards on 10 carries) and scored three touchdowns in a 37-21 loss to Alabama. A native of Lansford, Pa., Holovak served in the Navy as a Lieutenant Commander. As skipper of a PT Boat in the South Pacific, his boat was credited with sinking nine Japanese ships. Following his duties overseas, Holovak joined the Rams as a running back in 1946. He was later traded to Chicago and played fullback and linebacker with the Bears from 1947-48 under head coach George Halas.  
Appropriately, the last NFL game Holovak saw in person was a dramatic AFC Divisional playoff game between the Titans and Patriots. Titans owner Bud Adams flew Holovak and his wife, Pauline, to Boston for the Jan. 10, 2004 game. Tennessee lost 17-14 to eventual Super Bowl champion New England in a game that allowed Holovak to reunite with friends from both teams.  
Holovak is a member of the National Football Foundation College Football Hall of Fame, the Boston College Varsity Club Hall of Fame, the Oilers/Titans Hall of Fame, the Seton Hall Prep Hall of Fame and the Orange Bowl Hall of Honor. 
In addition to his wife, Holovak is survived by his daughter, Michele Harrison and her husband David of Gloucester, Mass.; daughter, Cindy Oatess and her husband Michael of South Tampa, Fla.; granddaughters Lisa M. Harrison of Boston and Stephanie Pizarro of Tampa; and grandson Michael J. Harrison of Gloucester. Holovak was predeceased by another daughter, Terrie Anne Holovak. 
A memorial service will be held on Saturday, Feb. 9 (10 a.m., ET) at the St. Ignatius Catholic Church on the campus of Boston College.  
Contributions in his memory may be made to the Mike Holovak Endowment Fund, c/o Boston College Advancement Office, 140 Commonwealth Ave., Chestnut Hill, Mass., 02467.