**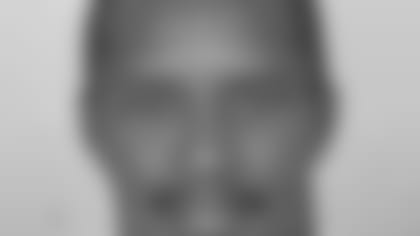 Former Oilers WR Drew Hill
ATLANTA, Ga. -** Former NFL wide receiver Drew Hill, a two-time Pro Bowler who was a key part of the Houston Oilers' famed "Run and Shoot'' offense of the 1980s, died at an Atlanta hospital late Friday after suffering two massive strokes, according to his agent.
Piedmont Hospital spokesman Jim Taylor on Saturday confirmed the death of the 54-year-Hill, a native of Newnan, Ga.
Hill, an avid golfer who went into private business in Atlanta after retirement, was admitted to the hospital on Thursday after becoming ill while playing golf. A report by Len Pasquarelli of cbssports.com stated he was diagnosed with high blood pressure, and was released. He later experienced headaches and was re-admitted. After suffering what appeared to be two massive strokes, Hill had been put on life support.
"Drew was a key contributor to the Oilers' success during his seven years with us," Titans owner K.S. "Bud" Adams, Jr. said. "He was always one of the leading receivers in catches and yards during that time.  We had some great receivers at that time, but Drew always seemed to be the one to make those crucial catches when we needed them most.  Those 'run and shoot' years were exciting for us, and there is no doubt that Drew Hill played a pivotal role in helping us reach the playoffs during each of his final five years as an Oiler.  His legacy as one of the great players in our organization is secured."
A 12th round pick from Georgia Tech in 1979, Hill played 14 seasons in the NFL (Los Angeles Rams from 1979 to 1984, Houston Oilers from 1985 to 1991, Atlanta Falcons for the 1992 and 1993 seasons), and had 60 or more receptions during seven of eight seasons from 1985 to 1992. He also had three years with 70 or more catches and five with 1,000 yards.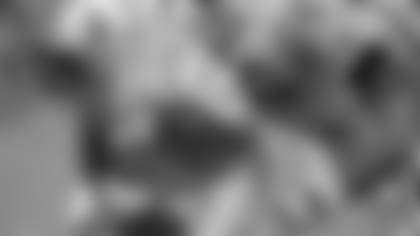 In his seven seasons with the Oilers (1985-1991), Hill had at least 1,000 yards five times and made the Pro Bowl both in 1988 and 1990.
Hill totaled 634 career receptions for 9,831 yards and 60 touchdowns, averaging 15.5 yards per catch, according to NFL.com. He was on Pro Bowl teams in 1998 and 1990, and played in the Super Bowl as a rookie with the Rams in 1979.
"I'm shocked," former Oilers quarterback Warren Moon told the Houston Chronicle. "I can't believe it. Drew meant so much to us as a player and as a person. I counted on him so much. He was the consummate professional. It's just so sad."
In 1985, his first season with the Oilers, Hill had 64 receptions for 1,169 yards (18.3 average per catch) and nine touchdowns. In his seven seasons with the Oilers, Hill recorded at least 1,000 yards five times and made the Pro Bowl twice.
Tennessee Titans head coach Mike Munchak, the Hall of Famer who played on the offensive line with the Oilers (now the Titans) as Hill's teammate, said in a statement that his former teammate had guts.
"I played with Drew for a number of years, and he was one of the toughest players I ever played with," Munchak said. "He wasn't a big guy, but he wasn't afraid of anything and loved going over the middle making big catches for us. He was made for our run and shoot system. As a person, he was a quiet guy and a real pro.''
By the time Hill retired following two final years back in his home state with the Falcons, he ranked among the top-50 receivers all time among statistics.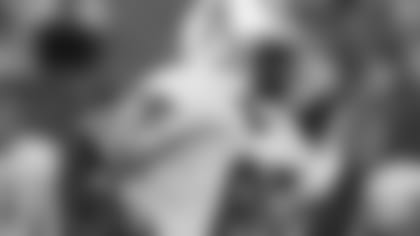 Hill played 14 seasons in the NFL, including six with the Houston Oilers from 1985-91.
"Drew was a great receiver, one who knew the offense and was always in the right spot," said Moon, who led the high-powered Oilers offenses that relied on four-receiver sets. "I always knew exactly where Drew would be.''
"He was always cool under pressure,'' Moon told the Chronicle.
Hill attended Newnan High in the early 1970s, where he played running back, receiver and quarterback for legendary Newnan High football coach Max Bass. He equally excelled on the basketball court as a point guard and ran track, before choosing to play football at Georgia Tech, where he set school records for most career kickoff returns (98), most career yardage on returns (2,357), most kickoffs returned for touchdowns (2) and best kickoff return average (25.4).
He remains tied for 15th among receiving yards for a season (708, 1978) and fourth in yards per reception for a career (19.3) having played with the Yellow Jackets from 1975-78. His single season records include most kickoffs returned for touchdowns (2 in 1978), best kickoff return average (30 in 1978) and most kickoffs returned in one game (7 against Notre Dame in 1977).
Hill recently worked as an artist and businessman, and remained active with the Atlanta chapter of the NFL Players Association.
"Atlanta has always been home for him,'' Mathis said.
Information from the Newnan Times-Herald and The Associated Press was used in this report.