TAMPA, Fla. – Sharon Alvarez's first memories as a football fan date back to when she was just five years old. Back then, she watched the Washington Football Team every Sunday with her father while growing up in Virginia.
When Alvarez moved to Nashville as an adult, she adopted the Tennessee Titans as her favorite team.
"My very first football game was the Music City Miracle, so I was hooked after that," Alvarez said. "To this day, it still gives me chills to hear the audio of it."
Alvarez, an ICU Nursing Manager at Saint Thomas Hospital Midtown in Nashville, is going to Super Bowl LV on Sunday at Raymond James Stadium in Tampa, Fla., when she'll see the Buccaneers and the Chiefs.
It will serve as a "cup filling" moment during what's been an emotional past year while dealing with sorrow and death during the coronavirus pandemic. Alvarez is one of four vaccinated healthcare heroes from the Ascension Saint Thomas network who will attend this year's Super Bowl through the NFL's initiative to thank healthcare workers across the country for their unwavering commitment to their community throughout the COVID-19 pandemic.
"It has been really draining time, even as a nursing manager, because it has been really, really hard on the staff," Alvarez said. "There's been a lot of death. It has been really tough for (the nurses) to deal with that. We are ICU nurses, so we fix people, and when they come into our unit they get better and part of what fills our cup is seeing them recover and leave the hospital. Sadly, there's been a lot of people that haven't left the hospital this year. The fact that there aren't any families here to be with these patients makes it even tougher."
Alvarez, who moved to Nashville in the 1990s, has worked at Ascension Saint Thomas Midtown for 17 years. She's been a nurse for 36 years.
In the past year, she's witnessed an enormous amount of pain and heartbreak.
Normally, Saint Thomas Midtown has three ICUs open, but they've had up to five open during the pandemic, with some patients moved into bays in recovery rooms because they ran out of space.
Alvarez has seen the physical and emotional toll it has taken on the nurses around her as they enter rooms to put on respirators, after putting on all their protective gear. Nurses have held up iPads so families can see their loved ones before they pass away. Those who have been allowed into the hospital have needed comfort after seeing how much their loves ones deteriorated in the six to eight weeks since they'd last seen them, and now on the brink of death, awaiting a final goodbye.
"We've had people die that are really young, and that is hard," Alvarez said. "One thing our staff has been really good at is they have not let anybody die alone. When there is nobody here with them, they will sit in their room and hold their hand and just be with them as they pass away.
"The nurses have had to lean on each other. And the other tough thing is normally as a nurse, when things are tough at work, you fill your cup outside of work, and outside of work hasn't been open either."
Most everyone agrees Alvarez is worthy of a treat.
And she considers herself extremely fortunate to be headed to Tampa for the big game.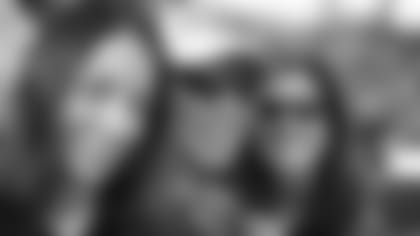 Last month, NFL Commissioner Roger Goodell announced the NFL is inviting approximately 7,500 vaccinated health care workers to Super Bowl LV as guests of the NFL to thank and honor them for their continued extraordinary service during the pandemic.
The majority of these health care workers – all of whom will have received both doses of the vaccine – will come from hospitals and health care systems across the country, the majority from the Tampa and central Florida area. They will receive free Super Bowl tickets and gameday experiences directly from the NFL.
"These dedicated health care workers continue to put their own lives at risk to serve others, and we owe them our ongoing gratitude," said Goodell. "We hope in a small way that this initiative will inspire our country and recognize these true American heroes. This is also an opportunity to promote the importance of vaccination and appropriate health practices, including wearing masks in public settings."
The Titans worked with Ascension Saint Thomas to select four deserving individuals nominated by their peers. They are:
Christie Muliford - Physical Therapist, Ascension Saint Thomas Hospital West
Wes Frisbee - Patient Care Technician, Ascension Saint Thomas Rutherford
Leslie Johnson - Critical Care Paramedic, Ascension Saint Thomas EMS
Sharon Alvarez – ICU Nursing Manager, Ascension Saint Thomas Hospital Midtown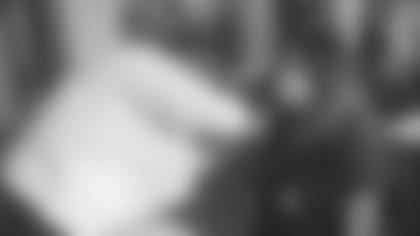 "Our healthcare workers have led the way through some challenging, and often, heartbreaking times in our community this past year," said Tina Tuggle, Titans Vice President, Community Impact. "We are thrilled that these healthcare heroes will get to enjoy a Super Bowl experience and appreciate the NFL's commitment to honoring them at the game."
Tim Adams, President and CEO, Ascension Saint Thomas, expressed thanks to all involved.
"Throughout the pandemic, the Titans have been incredibly generous and supportive of our brave associates on the frontlines at Ascension Saint Thomas," Adams said. "All of our caregivers have poured their hearts into caring for our Middle Tennessee community and we are thrilled to celebrate and thank four of our hardest working heroes with this trip of a lifetime."
Alvarez, the first nurse at Saint Thomas Midtown to get the COVID-19 vaccine, said she'll be pulling for Tampa Bay and quarterback Tom Brady because she's a Michigan fan.
But her roots are strong with the Titans.
She attended the Music City Miracle with her son, who was roughly 12 years old at the time. They showed up at Nissan Stadium with painted faces, in Titans colors.
A few weeks later, when the Titans returned home and had a parade after their loss in Super Bowl XXXIV, Alvarez was there with a big group, including her kids – and a sign. She also met the team at the airport after a playoff win that season.
"Williamson County Schools told me that it would be an unexcused absence if I took my kids out of school for the parade, so I of course did it anyway," Alvarez, laughing, recalled. "We made a huge sign that said, "Titans, You Are Worth An Un-Excused Absence."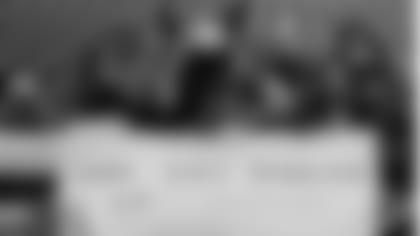 Alvarez, a season ticket holder for many years, now goes to games when she can. Her busy schedule has kept her from going as much as she'd like, but she's always watching, and cheering, she said.
On Sunday, she knows she'll fight her emotions when she's at Raymond James Stadium, at the Super Bowl, surrounded by healthcare workers in the stands.
"I am sure I'll get emotional," she said. "My staff knows I'm a crier. … I can't even imagine being in the stadium, what it is going to feel like. I have had Tampa Bay's stadium as my backdrop for all my Zoom and Google meet calls the last few weeks, so I'm excited.
"And I am proud to be able to represent healthcare workers all over the country."