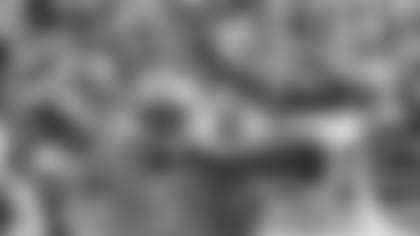 Kerry Collins will be the third quarterback when the Titans host the Redskins Sunday at LP Field.
NASHVILLE, Tenn. -** Kerry Collins is healing up quickly enough from a strained left calf that he will be Tennessee's emergency third quarterback Sunday against the
Washington Redskins
.
Coach Jeff Fisher said Monday that Collins would be out and possibly miss several weeks with the injury suffered in the 29-17 loss to Miami. But Collins said Wednesday that his calf was improving.
Fisher refused to share his plans for quarterback if something happens to Vince Young or rookie Rusty Smith when asked Thursday. The coach says Collins will be their third quarterback.