NASHVILLE, Tenn. – After spending time with Marcus Mariota leading up to last year's NFL Draft, ESPN analyst Jon Gruden was convinced the former Oregon quarterback would be a hit in the NFL.
Gruden picked Mariota to win the NFL's Offensive Rookie of the Year, in fact.
In his first season with the Titans, Mariota didn't claim the big award. But he did plenty to convince the former NFL coach he was right on in his pre-draft assessment from a year ago.
"What impressed me most was the first game he played here in Tampa,'' Gruden said of Mariota, who threw for 209 yards and four touchdowns in Tennessee's season-opening win over the Buccaneers. "He came to town here and lit up the Buccaneers and proved to me, and everybody I think, 'This guy is the real deal.'
Mariota set franchise records for most touchdowns (19), completions (230), passing yards (2,818) and passing attempts (370) in his first NFL season despite missing four games with knee injuries.
He also ran for 252 yards and two touchdowns on 34 attempts, including an 87-yard run for a touchdown against the Jaguars on December 6.
"He performed in an offense that was completely different than the one he ran at Oregon, and I thought he did an excellent job,'' Gruden said during a conference call on Thursday. "Underneath the center, changing plays at the line of scrimmage, moving his football team ... And he did it in a lot of adverse situations."
Gruden, a Super Bowl-winning coach with the Buccaneers, spent time with Mariota during his annual quarterback QB camp leading up to last year's NFL Draft. The Titans, of course, ended up selecting Mariota second overall.
After watching Mariota perform in 2015, Gruden believes big things are in his future. Gruden also believes the upcoming draft is key for Mariota, and the Titans.
"I think he has a tremendous upside,'' Gruden said of Mariota. "Obviously the Titans are going to do everything they can in this draft to add some offensive linemen and some people around him to take better care of him."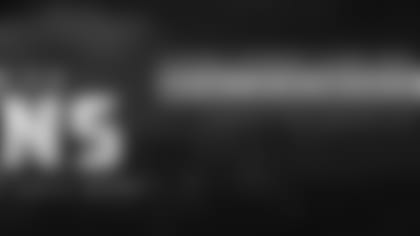 ](http://www.titansonline.com/tickets/index.html)