NASHVILLE, Tenn. – Eddie George was a workhorse for the Tennessee Titans, one of the most productive running backs of his era, and one of the most dependable.
During his playing days in Tennessee (1996-2003), George never missed a game – a span of 128 starts. He was a 1,000-yard rusher seven times, a four-time Pro Bowler, and he toppled 10,000 yards in his career. On a list of the NFL's all-time rushers, his average yards per season ranks an impressive 7th overall -- ahead of five running backs in the Pro Football Hall of Fame.
Some believe his body of work makes him Hall of Fame worthy.
Last month, George was among the nominees for this year's Hall of Fame class. As the Titans prepare to face the Ravens on Sunday, some of George's fiercest competitors in the series discussed his Hall of Fame credentials, and Hall of Fame voters who watched his career closest said the four-time Pro Bowler deserves consideration.
George's case is one of availability, durability and production. While some other backs put up bigger numbers over more seasons, in George's era he was without question one of the most dependable and consistent running backs in the history of the NFL.
"I definitely think he has a case," former Ravens coach Brian Billick, an analyst for NFL Network, said. "Of course I am biased because I have such an affection for Eddie, and he was such a competitor. But you are going to have to look hard to find someone who carried the load as consistently and as long as he did. During his playing days he had constant productivity, and the fact that he had so many carries, I think that puts in a different class.
"I wouldn't know who to compare him to. You typically would see backs with three, four, maybe five years of productivity with the workload he went through. But to have the run that he did, with all the 300-plus carry seasons, to me that is rare air. That distinguishes him among all backs."
George is the Titans/Oilers record holder for career rushing yards (10,009), ahead of Hall of Famer Earl Campbell (9,407). He finished his career with 10,441 yards. George is the only running back in NFL history to record 300 or more carries for eight consecutive seasons.
During his career, George racked up 36 100-yard games, and the Titans recorded a 30-6 record in those games. He did it while being the focal point of defenses, and while playing in a division that boasted some of the league's top defenses during most of his career, where he played Pittsburgh, Jacksonville, and Baltimore twice a season. In fact, during his career with the Titans, Pittsburgh fielded a top 10 defense four times, Baltimore three times, Jacksonville twice, Cincinnati once, and Indianapolis once.
George's finest season came in 2000, when he rushed for 1,509 yards, scored 16 total touchdowns, and six 100-yard performances for the 13-3 Titans. Playing alongside quarterback Steve McNair, George helped the Titans reach the playoffs four times in his eight years in Nashville, including a Super Bowl, and two AFC title games. George went over 1,300 yards in a season four times, and he racked up 12,668 all-purpose yards in his career.
"Should he be (in the Hall of Fame)?," former Ravens linebacker Ray Lewis said of George. "His body of work spoke for itself. I judge a man from the impact of making everybody else better around him. When you're carrying the ball, 400-plus times in one season, that's a problem.
"Eddie is at the top of all backs I've ever faced, I mean top, top. What a load. (When you faced the Titans the game plan) was simple: Slow down Eddie. … The No.1 objective on our board every week when facing the Titans was control 27."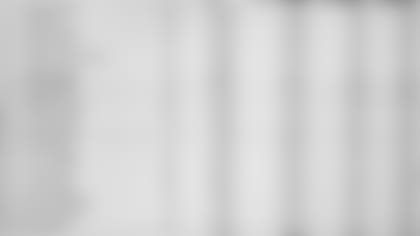 A pair of Hall of Fame voters discussed George's credentials, and the possibility of him being considered.
Last month, George was on a list of 102 nominees for this year's Hall of Fame class. The modern-era nominees will be reduced to 25 semifinalists in November and from there, to 15 in January. From there, the Hall of Famer voters will meet as a committee to discuss the candidates, and trim the list to those they feel are worthy of induction.
"I covered Eddie early in his career, and I followed him for his entire career, and I believe he's worthy of being inducted," said John McClain of the Houston Chronicle. "I think his value to the Oilers/Titans was immeasurable. He was such a powerful runner, and he faced so many eight-man fronts for much of his career, it's amazing he reached 10,000 yards. His toughness and durability were remarkable. He also was a terrific receiver and blocker who helped put Nashville on the football map. As a member of the selection committee for more than 20 years, I believe we have to look beyond statistics when considering candidates. I would love to see George become a finalist so members of the committee could discuss his Hall of Fame-worthy career."
Paul Kuharsky, a Hall of Fame voter and the founder of paulkuharsky.com, covered George during his playing days with the organization. He remembers his career with fond memories.
George was drafted by the Houston Oilers in 1996, and he played in Tennessee until 2003. George finished his career with the Cowboys in 2004 after playing eight seasons in Tennessee.
"Eddie George is one of the best Oilers/Titans I've covered and the locker room never had anyone who was more of a pro," Kuharsky said. "I'm all for the Hall of Fame committee hearing the cases of as many different players as possible and I'd proudly help present his. I do, however, think it's a tough climb. There are so many fantastic candidates due to get in and the pool grows every year. I love that no Titan has worn 27 since him and his role in the history of the team can never be doubted. Just talking about him now I am picturing him dragging Rams' defenders in the Super Bowl."
Some of the evidence that could back George's case:
-On a list of the NFL's top running backs, George ranks 7th in average yards rushing per year. With a 1,160.1-yard average per season, he ranks behind only Hall of Famers Barry Sanders (1,526.9), Jim Brown (1,368.0), Walter Payton (1,286.6), Curtis Martin (1,281.9), LaDainian Tomlinson (1,244.0) and Emmitt Smith (1,223.7). On the list, George ranks ahead of Hall of Famers Eric Dickerson (1,104.9), Terrell Davis (1086.7), Tony Dorsett (1,061.6), Jerome Bettis (1,050.9) and Campbell (1,045.2). Some of the running backs on this list played 14-game seasons, but the majority played 16-game seasons, like George.
-At the time of his retirement, only Payton (170) had more consecutive starts than George (130). George is only the second NFL running back to rush for 10,000 yards while never missing a start, joining Brown.
-During his playing days in Tennessee, George trailed only Hall of Famers Faulk and Martin in top yards from scrimmage – Faulk racked up 13,022 yards and Martin 11,317, which bested George's 10,959. Smith (9,267) and Bettis (9,085) rounded out the top five.
George's detractors point to his average per carry (3.6) or the fact he never won a Super Bowl in his career.
But there's no denying that when George played in the NFL, he was one of the best to play his position, and his productivity ranks among other running backs who have made the Hall of Fame from his era.
When George entered the NFL, Billick admits he questioned whether he'd be successful because of his upright running style.
Today, he looks back and remembers him as one of the best in the game.
"Boy, did he prove me wrong," Billick said of George. "Eddie, he was such a dynamic force. It has been while since we have seen a running back like him. He was 300-plus carries every year of his career until his last year in Dallas, and of course he was just so dependable.
"What he was able to accomplish, and the way that he did it, sets him apart from others."