NASHVILLE, Tenn. –Tennessee Titans defensive back Coty Sensabaugh will host the second annual "Dine with the Titans for a Cure" fundraiser to support Tennessee Titans Cheerleader Chasity Adkisson's campaign for the Leukemia and Lymphoma Society (LLS) Woman of the Year on Wed., May 14, at Maggiano's in Nashville (3106 West End Ave.). The event begins at 7 p.m., and tables of 10 and individual seats are on sale now.
Titans DB Coty Sensabaugh and Titans Cheerleader Chasity have personal connections to fighting blood cancer. Both have had family members who passed away because of leukemia. Sensabaugh, who was runner-up in the LLS Man of the Year Campaign in 2013, is helping Chasity with her Woman of the Year Campaign by hosting a fundraiser dinner.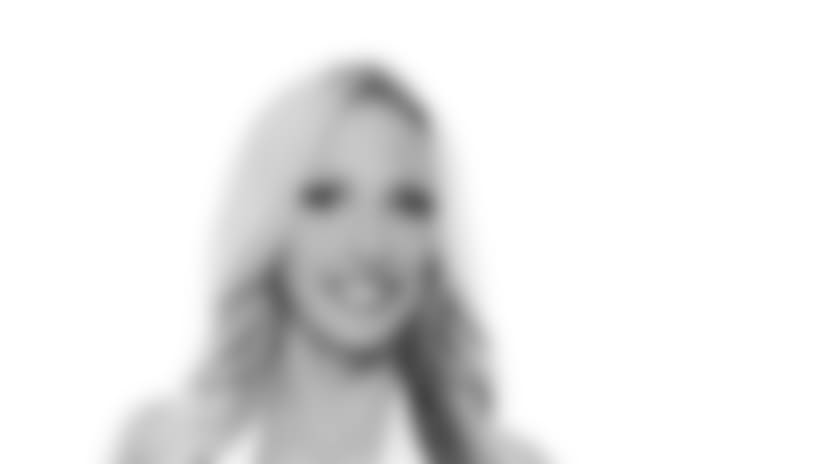 The fundraiser will feature a three-course meal from Maggiano's and complimentary fine wine from Heavyweight Wines, as well as a fashion show featuring Titans Cheerleaders and a silent and live auction. Sensabaugh and several of his Titans teammates will also be on hand. All of the net proceeds will go to LLS and its fight against blood cancer.
LLS is the world's largest voluntary health organization dedicated to finding a cure for leukemia, lymphoma, Hodgkin's disease, and improving the quality of life of patients and their families.  LLS funds lifesaving blood cancer research around the world and provides free information and support services for patients.
Sensabaugh's intimate connection with blood cancer has inspired him to assist families and individuals stricken with this disease. This year marks the 14th anniversary of his older brother Jamaar Sensabaugh's sudden death from leukemia. One week after his 16th birthday, Jamaar's life abruptly ended, leaving behind his family, a huge life of promise, and his then 11-year-old brother Coty.
"My big brother was my best friend," said Sensabaugh. "My family and I struggled with Jamaar's death for a long time, yet that circumstance molded me into the man I am today and gave me the motivation to fight against this disease."
Last year, Sensabaugh honored his brother's memory by participating in the Nashville Man and Woman of the Year campaign for LLS, raising more than $54,000. Much of that was raised at the first "Dine with the Titans for a Cure" event. In 2014, Sensabaugh has thrown his support behind Woman of the Year candidate Chasity Adkisson, a Tennessee Titans Cheerleader, who also has an intimate connection with blood cancer. This year marks the seventh year that Chasity's cousin, Chris Oden, lost her battle with acute myeloid leukemia (AML). She left behind two daughters and a husband. Chasity is also called to action by the life of fellow cheerleader, Robin Roach Towe, who passed away from AML at the age of 33. Robin left a mark on the Nashville community after cheering four seasons with the Nashville Kats arena football team.
"As a mother, it breaks my heart to see Chris' daughters grow up without knowing their mom," said Adkisson. "I feel called to make this terrible but potentially curable disease more a part of the public conscience."
The Nashville Man and Woman of the Year campaign officially opens at 12:01 a.m. on April 10. This 10-week competition is filled with events to support Chasity and the LLS in raising awareness and funds to support research (donations can be made directly here between April 10 and June 19). "Dine with the Titans for a Cure" is the major fundraiser for Adkisson's campaign.
"It seems like every day I meet someone who has a close connection with blood cancer, and so many people are encouraged by my story," said Sensabaugh. "I am excited to host this event again this year and honored to support Chasity."
The event is sponsored by LP Building Products, Pinnacle Bank, Comprehensive Pain Specialists and Muse Boutique.