NASHVILLE, Tenn. —Andy Little has been a chef for 17 years. He's worked his culinary magic at locations in New York, Pennsylvania and Washington, D.C.
Since making the move to Nashville, he's been serving up dishes at Josephine's the past three years.
Chef Andy will be working at his biggest restaurant on Sundays the rest of this fall – the 69,143-seat Nissan Stadium.
Josephine's, the modern American restaurant located in Nashville's 12 South neighborhood, now has a pop-up, quick-serve concession on the Main Concourse at the South End Zone of Nissan Stadium. Chef Andy will be there, dressed in his white apron.
Some interesting dishes will be available.
"It is just something a little different, and that is what the idea is here,'' Little said Tuesday morning while standing underneath one of the giant video boards at the stadium. "I want people to think, 'I'd love to sit at a football game and eat that.' When people try it, I just want them to want to come back. I want them to bite into it and say, 'I am so happy to be sitting here watching the Titans and I am excited there is this option."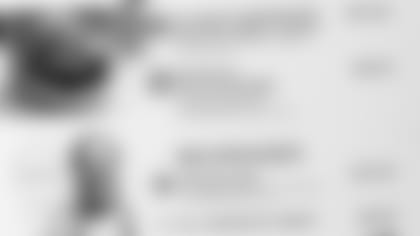 Josephine's Nissan Stadium pop-up is located in a shipping container that will be home to Little and others on Sundays. The pop-up is a partnership between Chef Little and Aramark, the Titans' food and beverage partner at Nissan Stadium.
The new stand had its soft launch on September 25 against the Raiders, but its scheduled to be fully operational this Sunday when the Titans face the Cleveland Browns.
"I believe this is the first one in an NFL stadium,'' Little said. "I know they did it with the Cleveland Cavaliers of the NBA last season. I know they have one in the Convention Center in Las Vegas."
So what's on the menu, you ask?
Chef Little's initial menu includes: Loaded Tater Tots, topped with smoked beef, horseradish cream, and fresh scallions; Smoked Beef Sandwich, with horseradish cream; and Buffalo Cauliflower, roasted cauliflower tossed with buffalo sauce, blue cheese and celery.
The prices range from $8-$10.
Little said there will be a rotating menu, and he also said he'd like to invite local chefs to join him at some point. During the soft opening, he said the average ticket time – from when the order was placed until the customer was served – was 60 seconds.
"And if we have a dish people really latch on to,'' Little said, "we'll stick with it."
The collaboration is part of Aramark's Launch Test Kitchen, an innovative, flexible dining concept designed to showcase local chefs, introduce new menu items and quickly adopt food trends.
Little, who has done some work with the Nashville Sounds in the past, said he jumped at the chance to work on game days at Nissan Stadium. He got there at 5:45 a.m. to be ready for the noon kickoff vs. Oakland.
He's hoping Titans fans will enjoy it as much as he does.
"It's a great place to be, at a Titans game on Sundays,'' Little said. "We'll be here and ready to serve them some great food.
"It's going to be fun. I think this is one of those things where you hear of other people doing things like that, and you think 'Man, that would be cool.' And when you get the opportunity you kind of have to pinch yourself a little bit and say, 'You finally made it to the NFL, kid.' I'm looking forward to serving Titans fans, and the hope is they'll keep coming back."