On Sunday October 4th, 16 of the Titans Cheerleaders filmed the Dr. Oz show with 20 mothers of NFL players. The cheerleaders had good reason to cheer on these mom superstars, as they competed in the Dr. Oz Ultimate Health Challenge. The show tests a team of AFC mothers and a team of NFC mothers to compete against one another in various health challenges, while also addressing health issues that affect millions of Americans, including, high blood pressure, cholesterol, and weight management. The cheerleaders were all thrilled to participate in an event raising awareness for such a good cause. Cheerleader, Shauna, praises the cause, stating, "It was a privileged to participate in the Dr. Oz show and show our support for nutrition and physical fitness. It was also great to meet the NFL mothers and see their dedication to the same cause."
Taping of the show took place at the D1 Sports Training Center in Franklin, TN. The show was hosted by Eddie George and his wife Taj, as they led the mothers in physical challenges, healthy cooking lessons, and life coaching. Some noteworthy participants include Laverne Suggs (mother of Baltimore Raven Terrell Suggs), Char McNabb (mother of Philadelphia Eagle Donovan McNabb), Sue Warner (mother of Arizona Cardinal Kurt Warner) and even Eddie George's mother, Donna.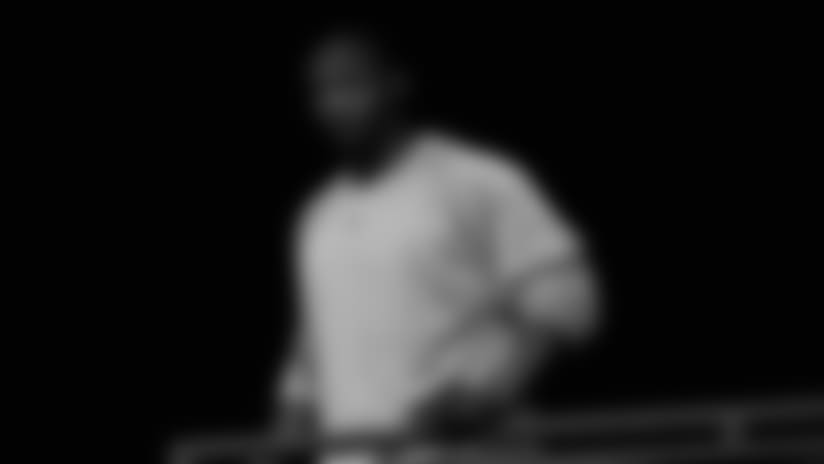 Former Titans RB Eddie George
While there can only be one winning team, the Titans Cheerleaders were there to cheer on both mom teams as they competed to win the health challenge and motivate viewers at home to participate. Cheerleader at the event, Brianne, praises the mothers' efforts saying, "I had a blast cheering for the NFL moms! They did a great job!" The cheerleaders performed as the moms entered the field for physical challenges and kept energy high by cheering on the sidelines throughout the challenge. Footage of the cheerleaders will view throughout the show. You can see the Titans Cheerleaders cheer and the NFL moms on Wednesday, October 28th, or later in the month of November on The Dr. Oz Show!