We are kicking off the start of the 2017 season with our cheerleading spotlight shining on second year veteran, Kaylee. She is originally from Chicago and is a sincere animal lover! Read more to get to know Kaylee!
What is your current full-time job?
I am a full-time Sign Language Interpreter
What is your secret to balancing your full time job and being a TTC?
Green juices and prayer, they are two things that keep my energy up everyday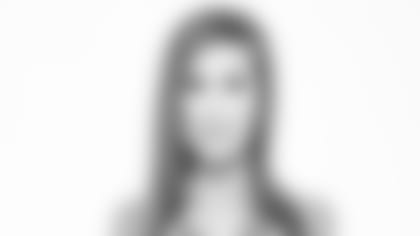 What is your favorite part about being a TTC?
I love silly moments with my TTC family and meeting football fans on game day!
What was the biggest difference in auditioning as a potential TTC rookie versus auditioning this year as a veteran?
Both experiences are exhilarating and terrifying. However, coming back you know what you have to lose so you want it that much more!
What is the first thing you did when you moved to Nashville?
I went to the Grand Ole Opry to watch a friend play steel guitar for Chris Young. I moved here praying and believing (it was on my vision board) I would have the opportunity to sign at the Opry. My prayers were answered and now I frequently do! Interestingly enough, Chris Young was one of the first performers I interpreted for there. My dream comes come true every time I sign at the Opry.
What inspired you to try out to be a TTC?
There were a sequence of events that seemed to call me to it and the more I learned about it, the more I knew I had to be involved in this organization! I am also madly in love with performing!
Describe a standard TTC practice in three words:
Unpredictable, Challenging, Entertaining
What is the last thing you do before going to bed?
I talk to my momma on the phone!
What is the weirdest job you have ever had?
I haven't had very many weird jobs, but my coolest job was interpreting for a Deaf woman during child birth. I was so amazed by what a woman was capable in that moment!
What is your biggest pet peeve?
When people litter
What would be your advice to anyone who is thinking about auditioning next year?
Be kind to yourself throughout this process. You were called here for a reason, trust in what that is.
What is the first thing you would do if you won the lottery?
Rescue more dogs!
What is one thing you cannot resist?
Chihuahuas! I have 3 rescue chihuahuas!
Personal motto:
Live your life in such a way that if someone were to speak poorly of you, no one would believe them
What is your favorite song to dance to?
Demi Lovato "Sorry, not sorry". Andrea, one of my TTC sisters, turned me on to it and I just have to move to that song. It's so sassy!
I am most proud of:
My 3 younger brothers
Something you would like to say to Titans fans:
Thank you. Sincerely, thank you for believing in us!
Tell us a joke!
What is a Chihuahua's favorite sport? Miniature golf