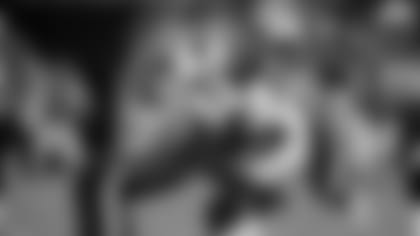 Just two days after they clashed at LP Field, the Titans and Cardinals will take part in a joint practice Wednesday afternoon at Baptist Sports Park.
NASHVILLE, Tenn. -** Well, this will either be very awkward or really exciting.

The Arizona Cardinals, eager to avoid a quick trip home on an already short week, are sticking around Music City for a joint practice with the Tennessee Titans.

Yes, against the very same team that just beat the Cardinals 24-10 Monday night in a preseason game.

Both teams rested Tuesday with the Cardinals getting the chance for sightseeing if they wanted. Then they hit the field together Wednesday afternoon at the Titans' headquarters in some unusual scheduling. Most NFL teams practice against a different team before playing each other in a preseason game.

"It just worked out this way,'' Arizona coach Ken Whisenhunt said Tuesday.

"Based on what I know, it's unusual. Most teams do it the week before they play. Coach (Jeff) Fisher and I have talked about it. I think we were both OK with trying to do it. I think it works out well for us because this is a great opportunity for us to stay here based on having a short week.''

The Cardinals (1-1) and Titans (1-1) play their third preseason games Saturday night. The Titans (1-1) have the advantage of being at home against Arizona on Monday night and only have to travel to Charlotte to play Carolina. The Cardinals (1-1) would not have returned to Arizona until Tuesday morning faced with flying to Chicago on Friday.

How many simmering feelings left over from the game will remain on Wednesday? Matt Leinart and Vince Young exchanged a brief hug at midfield after the game, and Young swapped jerseys with Arizona defensive tackle Darnell Dockett.

"I feel like it's going to be a good deal for us going against a different defense because going against our defense every day at camp gets kind of boring sometimes,'' Young said.

Easy said by the quarterback who threw for 128 yards and left with a 10-0 lead.

Arizona will be working on trying to pick up a first down. Finding the end zone, something the first-team offense has yet to do this preseason, is another top priority.

Leinart couldn't push the Cardinals to a first down in three series and was hit hard by safety Vincent Fuller and linebacker Stephen Tulloch as the Titans blitzed early and often. Arizona has a revamped offensive line with Alan Faneca new at left guard and Reggie Wells now at guard. Levi Brown has flipped from right to left tackle with Brandon Keith working at right tackle.

Leinart also played without receivers Larry Fitzgerald and Early Doucet, both out due to injuries. Whisenhunt said he wished Leinart had thrown the ball better after studying the film but the blame for incompletions didn't all fall on his quarterback.

Still, the Titans racked up 10 hits on Arizona's three quarterbacks. Whisenhunt said Fisher told him after the game the Titans only wanted to get their blitzes on tape against an opposing offense.

"That was good for us to see. I think maybe it'll give us an opportunity. We see it in practice from our defense a lot, but in game situations when it's live ... there's always more to it you can learn from it. I wish we had handled it better than we did,'' Whisenhunt said.

Anyone looking for brawls will be disappointed, according to Fisher.

"We're going to have an efficient practice is what we're looking for. ... We're going to practice in shoulder pads and helmets, a little bit of one-on-one, some special teams, some 7-on-7, a little bit of pass rush and some team and some 2-minute,'' he said.

Those weren't the only hard hits. Titans fullback Ahmard Hall tackled Justin Miller on a punt return, and linebacker Patrick Trajan pounded punter Ben Graham as picked up a bobbled snap and tried to get off a punt.

Fisher said that won't happen Wednesday.

"No one's going to the ground. There'll be no cheap shots. We're just going to go out and play,'' he said.

Then the Cardinals will board their buses back to the hotel. They work out on their own Thursday at Vanderbilt University where Arizona coach Ken Whisenhunt started his coaching career and the Titans breaking camp.

"These are two teams coming off a very physical game with just one day's rest,'' Fisher said.

NOTES: Whisenhunt said receiver Andre Roberts hurt the AC joint in his shoulder when tackled Monday night after a catch. The Arizona coach estimated that will keep Roberts out a week. ... The Titans' lone injury from the game was a concussion suffered by CB Pete Ittersagen. He will be held out this week as he recovers.