?Award-winning show, "NFL Players Helmets Off: Rookie Premiere" goes behind the scenes with the newest stars of the NFL
**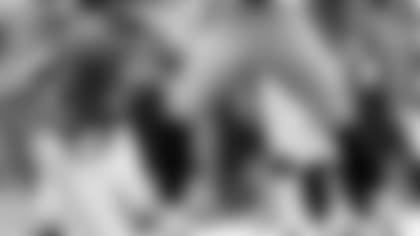 Titans wide receiver Kenny Britt is featured on a rookie premiere show on FSN throughout the month of October.
WASHINGTON, D.C.
**--
 NFL Players, the licensing and marketing subsidiary of the NFL Players Association, announces the release of ?NFL Players Helmets Off: Rookie Premiere? to air on FSN throughout the month of October.
KENNY BRITT (Tennessee), EVERETTE BROWN (Carolina), AARON CURRY (Seattle) and JASON SMITH (St. Louis) star in the 30-minute television special, as NFL PLAYERS Helmets Off gets behind the scenes with the newest stars of the NFL. Watch how Brown spent his 2009 Draft Day, take a hometown tour with Britt and Smith and see Curry tackle the world-famous tosses at Pike Place Fish Market. Additionally, you?ll hear from more than a dozen NFL rookies about what it would mean to them to earn the ultimate honor of being named Pepsi Rookie of the Year.
Viewers should check local listings for the broadcast schedule in their area. Sponsored by Electronic Arts and Reebok, the half-hour programs give fans an inside look at the daily lives of NFL players and air on FSN from September through February.
Each year, Pepsi captures footage at the NFL PLAYERS Rookie Premiere for commercials that will highlight the Pepsi NFL Rookie of the Week and Rookie of the Year programs, a season-long promotion where fans vote for their favorite rookie on www.nfl.com/rookies. The rookie with the season?s most compelling performance will receive a personalized Pepsi vending machine featuring an enlarged image of himself on the front and Pepsi products for the entire NFL season.  This year, NFL PLAYERS cameras were on site to capture behind-the-scenes moments during the filming of these Pepsi Rookie programs.
About the Reebok NFL PLAYERS Rookie Premiere Presented by EA SPORTS:
The Rookie Premiere is hosted by NFL PLAYERS and marks the first time the class of 2009 wore their professional jerseys. Thirty four of the top draft picks participated in photo shoots by trading card companies Panini America, Topps and The Upper Deck Company. Other official event sponsors included Reebok, EA SPORTS, Pepsi and Loews Santa Monica Beach Hotel and the photo shoots took place at the Los Angeles Coliseum.
About NFL PLAYERS:
Formed in 1994, NFL PLAYERS is the licensing and marketing subsidiary of the NFL Players Association.  Representing more than 1,800 active and many memorable retired NFL players, NFL PLAYERS ?takes the helmets off? the players and markets them as personalities as well as professional athletes.