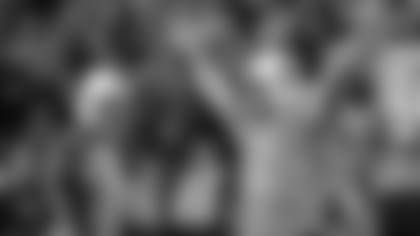 NASHVILLE, Tenn. -- The Tennessee Titans agreed to terms with kicker Rob Bironas on a multi-year contract.
A Pro Bowler kicker in 2007, Bironas has spent the last eight seasons with the Titans and ranks as the third most accurate kicker in NFL history (85.6%). He also ranks as the second leading scorer (916 points) in franchise history, behind only Al Del Greco.
On three different occasions (2007-08, 2010, 2011-12) Bironas has matched the franchise mark for the most consecutive field goals made (20) and holds the franchise mark for consecutive games with a field goal at 20 games. He also holds two NFL records – most field goals made in a game (8) and most consecutive games with a field goal from 40-yards or longer (10).
Last season, Bironas scored 110 points, while making 25 of 31 field goals. He has made 11 game-winning field goals during his Titans career, including two last season against Detroit and Pittsburgh. In each of his seasons with Tennessee, Bironas has converted at least one 50-yard field goal or longer; and he holds the franchise record for the longest field goal, a 60-yarder against Indianapolis in 2006.
Bironas was scheduled to become an unrestricted free agent on March 12.