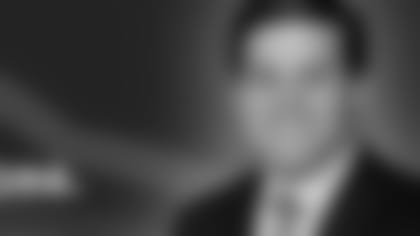 ](http://www.titansonline.com/news/ask-mike.html)


Dennis in Franklin: "What can be done to correct the O-line issues and keep Jake/Charlie/Zach alive?  It's obvious that something is wrong. They aren't firing up-field on run plays, and they are beaten too often on passing plays…We had to put in six O-linemen plus a D-lineman and a fullback to gain 1 yard. Yikes!"
Gene in Clarksville: "It seems no one has mentioned the offensive line coach.  Maybe some help is needed there for our underachieving offensive line?  Looks like the Titans have invested a lot of resources into the offensive line.  Why can't we see the production from this investment?"
Folks are not thrilled with the offensive line this week, so let's take a look at the whole picture.
The Titans' offensive line is coached by Bob Bostad, who is assisted by Mike Sullivan. Both men have extensive college and professional offensive line coaching backgrounds and are well-regarded among their peers.
With Michael Roos gone for the year following knee surgery, the current configuration of the Titans offensive line is a rookie left tackle (Taylor Lewan), two second-year players in the interior (center Brian Schwenke and right guard Chance Warmack) and two, big-money free agents who have been with the team for two years (left guard Andy Levitre) and one year (right tackle Michael Oher).
And it is fair to point out (as it has been in other circles) that the loss of tight end Craig Stevens is a big deal. At more than 270 pounds, Stevens is one of the better blocking tight ends in the NFL.
Put the coaches and the players together and you have a large commitment in draft picks and dollars, yes, but you also have a group that has not been together for a long period of time. As a matter of fact, a look at the starting offensive line for the Titans' 2012 finale against Jacksonville tells you all you need to know about the OL turnover…
• Left Tackle Michael Roos
• Left Guard Fernando Velasco
• Center Kyle DeVan
• Right Guard Deuce Lutui
• Right Tackle Byron Stingily
That was only 22 games ago.
So there have been major changes. But let's move to the now. The results so far are mixed.
The Titans did not run the football well against Jacksonville (24 rushes for 70 yards), but overall they are averaging 4.7 yards per carry overall, which is up from 4.1 last season. That's pretty good.
Tennessee's offensive line has given up 17 sacks, which is nearly three per game. For Titans' standards, that is well above the norm.
I agree that they have to play better, but what part of the Titans' team could you not say that about at 2-4? 


---
Franklin in Winchester: "All of the Titans fans are yelling for Mett (Zach Mettenberger) to get a shot at starting QB.  How much is Mett's ACL injury from last year playing into this decision?  Is his knee 100 percent, or are they giving it more time to completely heal?"
I don't think that Mettenberger's knee is a factor at all right now. His recovery process has been amazing.
He suffered a torn ACL and MCL in a win over Arkansas on November 29, 2013 and had surgery on January 2. Mettenberger's phenomenal work in rehab got him back on the field much quicker than most. While he does wear a significant brace, it certainly does not seem to affect his play in the least.
---
Joe in Antioch: "With the Titans' current depth at running back and the slew of injuries around the league at the position, do you think it's too early to perhaps shop Leon Washington? He seems the odd man out in the group and with his versatility to perform on special teams he may be of some value."
A trade of Leon Washington would come as a surprise to me. Not only is he the team's kick returner and current third-down back, Washington is also a leader as Ken Whisenhunt attempts to get everyone familiar with his way of doing things. From the start of the off-season program, Leon Washington has been viewed as a very positive force by Whisenhunt.
By the way, the NFL trade deadline is 3pm CDT on Tuesday, October 28.