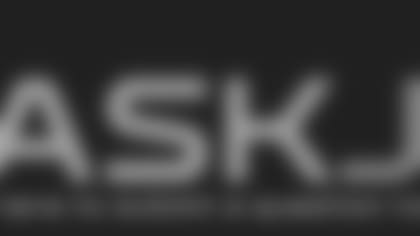 ](http://www.titansonline.com/news/ask-jim.html)
The Titans have a new general manager (Jon Robinson).
Now, the team is searching for a head coach.
Let's sort through some mail while we wait.
Caleb English from Murphy, NC
Question:  I have two quick questions. 1) Is it true that one of the reasons Jon Robinson got the job is his willingness to retain Mike Mularkey?  Do you know (or are you allowed to comment) on if he is going keep Mularkey?
Wyatt: I'll answer the second one first. It's to be determined. Mularkey interviewed, and Doug Marrone and Teryl Austin also interviewed this week. Stay tuned. And let's be clear here on both: Amy Adams Strunk and the ownership group is making the call on the hire at head coach, and that's the way it should be.
Austin Hicks from Muncie, Indiana
Question: Did the Titans try to make a move on Chip Kelly? What are you prioritizing this off-season?
Wyatt: The Chip Kelly chatter was overblown. Read somewhere before he was hired by the 49ers he was on the team's "short list." Not true. As for priorities, No.1 on the priority list is hiring the head coach. No.2 is reshaping the offensive line and finding more playmakers on offense.
Austin Lewis from Jackson, TN
Question: Hey Jim. Thanks for all the work you have done covering the Titans. As a fan since the Oiler days, I've seen a lot of good (and bad) football played. With that in mind, why do the Titans seem to view Mularkey as the leading candidate? He is 16-32 as a head coach (not counting time as an interim head coach for the Titans). It seems logical that the man has had two chances to succeed and has failed both times. What makes it likely that he will finally succeed this time? I had similar feelings when Whisenhunt was hired and unfortunately, my intuition turned out to be correct.
Wyatt: Hey Austin. Appreciate it, and fair question. Mularkey's overall record isn't great, there's no disputing it. But he went 9-7 in his first season with the Bills, and then the decision was made to dump veteran quarterback Drew Bledsoe to go with JP Losman as the starter. The next year, the Bills went 5-11. Mularkey coached one season in Jacksonville, and went 2-14 with a bad team. The Jaguars have won 4, 3 and 5 games in the next three years since, so no one is working any miracles there. Mularkey took over a team halfway through this season. I'm not saying he's the next Bill Belichick. I am saying it's kind of unfair to judge him from his win-loss record. He's hardly been given much of a chance.
Brandon James from Memphis, TN
Wyatt: Hey Brandon. Based on what I saw in 2015, yes.
Brandon Fillingim from Winter Park, FL
Question: Why is it so hard for defensive players to transition between a 3-4 & a 4-3 defense?  They have the physical ability to play their position and a LB is a LB in both systems. What gives?
Wyatt: Hey Brandon. Some players can do it. Jurrell Casey, for instance, plays DT in a 4-3 and regularly lines up outside in a 3-4. Brian Orakpo is a 3-4 OLB, but could play DE in a 4-3. The skill-set is different for inside backers, though, based on size, durability and speed.
Name: Scott Annan from Silverdale, PA
Question: Hey Jim. I don't want to sit and watch another year of the same running backs in this offense.  In my opinion, the offense is a running back (and maybe a lineman) away from being really solid.  I think the best way to take some of the pressure off of Mariota is to be more effective in the run game, but they have no consistent/productive runners.  I do like Dexter McCluster, but he is not an every down back.  How do you think they upgrade that position in the offseason?
Wyatt: Hey Scott. I agree. It's an area which has to be upgraded. McCluster is a nice weapon, but not an every down back. Bishop Sankey hasn't panned out so far. Will he get another chance under a new GM/HC? We'll see. Antonio Andrews didn't exactly end the year on a high note, and I have to be honest – I need to see more of David Cobb before making a call on him. But there's no doubt the Titans have to get better at RB. The team hasn't had any consistency the past few years.
Joshua West from Natchez, MS
Question: Hi Jim. I'm a 25 year old High School Football Coach and I've been a Titans fanatic since Steve McNair (I'm an Alcorn Alum). I'm no expert by any means but don't you think that it would make sense to get some vets on the Oline through free agency and possibly make a true starting corner? Then we could draft the best available player.
Wyatt: Hey Joshua. Makes a lot of sense to me. Should be one of the priorities.
Frank Piper from Monmouth, Illinois
Question: Hey Jim. What do you think of Alex Tanney?  Do you think he will get a shot in 2016?  He looked very good when put in the last game of the year.  Hope he gets a fair chance, could do good things for the Titans.
Wyatt: Hey Frank. I like what I've seen from Alex. Looked good in the finale, and in practices. Is accurate, and has a nice arm. He'll get a chance to compete in camp. He's one of the guys that's already spending time at the facility getting ready for the year.
Question: If the Titans keeps Mularkey as the head coach, wouldn't he keep a large chunk of the staff? If so, wouldn't that say that the only thing wrong with the team was Ken Whisenhunt?
Wyatt: Hey Jim. This is just me here, but if he gets the job I'd expect plenty of changes on the staff. He's going to want to do things his way. The 2015 coaching staff was assembled by Whisenhunt.
Alan Ray from College Grove
Question: Hi Jim. I was pleasantly surprised to see your column still up after the season has ended. I pictured you alone-sitting in the middle of the stands typing away as a few ghostly hot dog wrappers sadly blow across Nissan Stadium.  Reminiscent of the old 50's movies where there are a few survivors left on Earth and they're trying to find each other.  I'm glad you're still there however. Thanks for stickin' around and for all your hard work.  I have appreciated reading your good-natured bantering with the football folks each week. My question: I don't hear much talk in either direction about the future of the OC, Jason Michael.  While a nice guy and placed in a tough spot, he didn't show much creativity.  All year long in fact, he made the most safe, conservative, vanilla and predicable calls...regardless the score or situation.  I never once saw a trick play (well, @ NO but that was Mularkey's play).  Anyway, do you think if Mularkey sticks that he keeps Michael and would a new HC keep him?
Wyatt: Hey Alan. I thought Michael showed some creativity myself. In the season finale, in fact, they ran the ol' Statue of Liberty play. You don't see that every Sunday. With that said, Michael was brought here by Whisenhunt. Michael is well respected, but I suspect Mularkey would like to call his own plays. He's had a lot of success in the league doing so. Of course all of this is speculation. Mularkey hasn't been hired. So we'll have to wait and see. In the meantime, I'm headed to Nissan Stadium to wait in the stands…
RECOMMENDED: