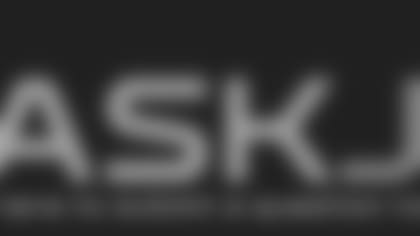 ](http://www.titansonline.com/news/ask-jim.html)
It was an eventful week at Saint Thomas Sports Park, this whole trade thing and all.
The blockbuster trade changed the look of the NFL Draft, and in the process eliminated a lot of existing questions in the mailbag.
The Titans are no longer on the clock. They're now scheduled to pick at No.15 in the first round.
But more questions flowed in, just like draft picks from the Rams, and I appreciate it.
So let's get to it. I wouldn't trade this chance to answer your questions for anything …
---
Chad VanSchaick from Kingston, Tennessee
Question: After picking up multiple picks with the trade, do you think the Titans take a chance on a guy like Notre Dame's Jaylon Smith? I think he will be a beast in the league once he's healthy.
Jim: Hey Chad. There's some uncertainty surrounding Smith. I'm like you – I really like him and think he has a chance to be a special player. But he does have medical concerns, and I'm not privy to the information collected on him from the team's medical staff. If there are no long-term issues, I'd sure give him a long look.
---
Seth Taylor from Jackson, Tennessee
Question: Do you believe the Titans will trade back up into the top 10 if Ole Miss tackle Laremy Tunsil falls to 6 or so you believe we'll stay put and draft at 15.
Jim: Hey Seth. It's hard to say for sure, because Jon Robinson has proven to be a wheeler and a dealer. I wouldn't rule out a move up for any of the prospects the Titans have looked closely into during the pre-draft process. If they're in range, Robinson has said he'll consider striking. And he now has plenty of ammo to make it happen. I'll borrow his line: "Stay tuned."
---
Jesús Rivero from Sevilla, Spain
Question: Hey Jim. Greetings from Spain. Finally the trade was made. What about the rumors of Jon Robinson trading back up using one of the multiple second round picks? I'm not a GM, but I'd rather pick at 15 and get three players in the second than picking at 9 and getting two players in the second. Have a nice day!
Jim: Thanks for taking the time, Jesus. If one of the top guys starts to fall, he'd have to consider moving up to get him. Robinson feels like this is a deep draft. He'll get solid players with all those picks. But let's say Jalen Ramsey slides a little and can be had. I'd be willing to part with a pick to make it happen.
---
Shane Web from Morristown, TN
Question: Hey Jim. Lifelong Titans fan, longtime Jim Wyatt fan. Now that we have made off like bandits in the night with that monster trade with the Rams, what do you think Robinson's next play will be? Are we looking to use some of the haul to move back up and get the guy we wanted all along, or are we going to go with quantity over quality with the next two years draft and do a complete roster overhaul?
Jim: Hey Shane. I appreciate it. But "longtime" definitely makes me feel old! As I mentioned with Seth, Robinson has plenty of options. With six picks in the top 76, he can maneuver in this draft. I wouldn't put anything past him. He's not afraid to be bold, or to take chances. With so many picks, he could get back into the top five if he wants to in the draft. He's in a position of power, and he knows it. I just walked by him in the hallway and he was texting feverishly, so there's no telling what he's up to now.
---
Adam Meador from Hendersonville, TN
Question: Hi Jim. Do you think the Titans look to draft a late-round QB to groom & compete with Zach Mettenberger for the No. 3 spot? Thanks.
Jim: Personally, I don't think so. I think Matt Cassel is the favorite to be the No.2 QB behind Marcus Mariota, and Mettenberger needs a good offseason to give the decision-makers a reason to keep developing him. I talked to Mike Mularkey about Mettenberger at the owners meetings and he said some nice things about his progress. Also, Alex Tanney is still on the roster and I think he deserves a shot to stick around. He's worked hard this offseason and performed well in Indianapolis when given a chance at the end of last season.
---
Ryan Teaney from Kansas City, MO.
Question: Hi Jim, love your work and what you do for us Titans fans! I was wondering with a surplus of picks in the 2nd round and 5 picks in the first 3 rounds of the 2017 draft, do you think the Titans may look for some upside/long term pickups via the draft? Such as a Jaylon Smith in the 2nd round, should his medical re-check be to their liking. I would understand not taking the plunge with very few picks but this could be a prime spot to add depth and with one pick take a homerun shot. Thanks, Jim! Ryan
Jim: Hey Ryan. I've had a few folks ask about Jaylon. It's a good question, and something to definitely consider. But so much hinges on his medical results.
---
Larry Taylor from Memphis, TN
Question: Hey Jim. Die-hard Titans fan. I just want your opinion on Jon Robinson the man is great or what?
Jim: Hey Larry. He's doing a great job, no doubt. I like him, and fans seem to love him based on my Twitter feed. I've already heard folks suggesting a Jon Robinson statue or a jersey. He must be doing something right!
---
Eli Decko from Pittsburgh, PA
Question: Jim, lifelong fan here. With the trade and recent acquisitions on both sides of the ball, how close do you think we are to the glory days of the Titans, and do you think Robinson goes 50/50 with those early picks or does he go heavy on one side of the ball? Who would you like to see be our first pick? I like Ezekiel Elliott to go with DeMarco Murray, ya know the old McNair-George combo. Huge fan. Hope to hear back.
Jim: Hey Eli. A lot of needs with those picks, on both sides of the football. I think you'll see a pretty even split. As far as Elliott goes, I love him. But he's not going to be on the board long, and the Titans are rolling with Murray. Now's not the time to add another back that early in the draft. I do hear there's a pretty good back from LSU coming out next year, though …
---
Jeremy Bayless from Nashville, TN
Question: What's up, Jim?  Do you think a scenario is possible where the Titans would trade for a tackle instead of drafting one, giving them more opportunities to draft more high-end skill position players to go along with secondary and d-line?
Jim: Hey Jeremy. Interesting thought, but I can't see a trade for a veteran if that's what you meant. The Titans are taking a tackle in this draft. And even if his name isn't Tunsil, some good ones could be had.
---
Max Maier from Munich, Bavaria Germany
Question: Hey Jim, Greetings from Germany!! I want to thank you for your great job keeping us informed about all the news around our favorite team. I watched Marcus Mariota during his college career at Oregon very often so right now I'm wondering if a hurry up system on offense like they do at Oregon would also work out for the Titans? Since I am from Germany I am following and watching our guys in the NFL, I saw that Bjoern Werner, a former first round pick by the Indianapolis Colts, got released and I asked myself if he could be a fit for the Tennessee Titans? What is your personal opinion about picking a solid corner who falls down in the second round of the draft?
Jim: Hey Max. Appreciate the email. You'll see the coaches try a lot of things with Mariota, and the addition of DeMarco Murray should give the staff even more options. As for Werner, I haven't heard any buzz around here about him. I like the idea of adding a corner, too.
---
A.J. Hirschler from Granger, Indiana
Question: Which do you think is more likely to happen, the Titans trading back up in the draft a few spots since they picked up another first for next year, or them trading back even more in the draft to pick up even more picks?
Jim: Hey A.J. I think either one is a possibility. Depends on some of the early action on draft day.
---
Ricky Davidson Paducah, Kentucky
Question: After the blockbuster trade with the Rams my level of excitement for the upcoming season has gone off the charts. The past couple of seasons most of our home games appeared to be home games for the visiting team as their fans outnumbered ours. Jim, do you think with all of these moves that the fans in Nashville will get their groove back and make Nissan Stadium, once again, one of the most loud and feared places to play in the NFL?
Jim: Hey Ricky. I definitely get the feeling Titans fans are fired up. There's a different feel inside the building as a result of some of the recent developments as well. Heck, in this mailbag alone I've taken questions from fans from Spain and Germany! That's impressive. Even during a tough year, Nissan Stadium had some juice last December during that game against the Jaguars, when Mariota ripped off the 87-yard run. The more wins, the more jacked up the place will be on Sundays for sure.
Have a great weekend everyone!

RECOMMENDED: