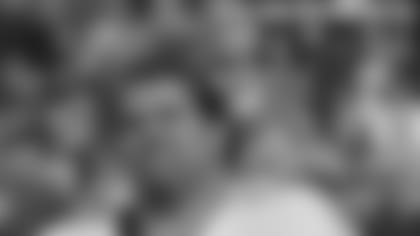 NASHVILLE, Tenn. — Veteran All-Pro guard Steve Hutchinson is retiring after one season in which he served as a captain with the Tennessee Titans.
Hutchinson, a seven-time All-Pro and seven time Pro Bowler, is calling it quits after 12 NFL seasons. Jay Glazer of FoxSports first reported the news. Hutchinson tweeted about his decision Tuesday morning.
"Retiring today after a great run in the NFL. Want to thank the @Seahawks, @Vikings, @TennesseeTitans and their fans for the opportunity," Hutchinson tweeted.
Hutchinson made 12 starts at left guard in two-tone blue before suffering a season-ending knee injury against Houston on Dec. 2. He was one of four starters on the offensive line to suffer a season-ending injury in 2012.
Hutchinson's career is ending with 169 games started and eight postseason games. The native of Fort Lauderdale, Fla., played collegiately at Michigan and was drafted by Seattle in the first round with the 17th overall pick of the 2001 NFL Draft.
Hutchinson played five seasons with the Seahawks, which culminated in an 1,880-yard, 27-touchdown season by MVP running back Shaun Alexander and a trip to Super Bowl XL. He followed that with six seasons in Minnesota, where Adrian Peterson led the league in rushing in 2008 with 1,760 yards.
Titans running back Chris Johnson had 1,243 yards with help from Hutchinson last season.
Titans coach Mike Munchak, a Hall of Fame guard, said Hutchinson "had a great career in this league."
"Over the past decade, he was the best guard in the league in my opinion," Munchak said. "I've always enjoyed watching him on tape – how he dominated guys. It was great getting a chance to work with him this year and to know him a player and a person. I wish him and his family the best in retirement."