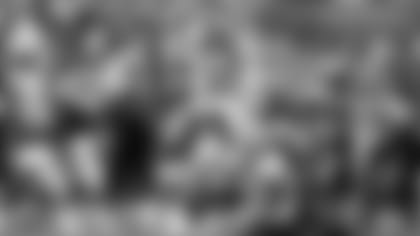 ](http://www.titansonline.com/news/season-rewind.html)
Rob Bironas posted his Titans/Oilers franchise-best seventh consecutive season with 100 or more points in 2013, and Tennessee improved its kickoff and punt coverage stats from the previous season.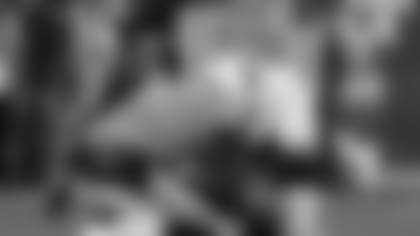 ](http://www.titansonline.com/media-center/photo-gallery/2013-Titans-Season-Rewind-Special-Teams/cbb0e99d-4f6b-4d90-83a1-fb7cde440d71)
Rob Bironas hit the 100-point mark for the seventh consecutive season in 2013.
Click here for a slideshow of Titans special teams.
Bironas notched 116 points, putting him at 1,014 for his career, which is second in franchise history behind Al Del Greco (1,060 points). He made 25 of 29 field goals attempted and all 41 of the extra points he tried. Bironas was 10-for-10 on field goals of 20-29 yards, 8-for-9 on field goals of 30-39 yards, 5-for-7 on field goals of 40-49 yards and 2-for-3 on field goals of more than 50 yards (52 and 55 in the final two games of the regular season).
Brett Kern ranked 17th in the NFL in net punting (39.7 yards per attempt).  Tennessee's punt coverage team finished third in the NFL, allowing opponents 6.0 yards (210 total on 35 returns). Its kickoff coverage team finished 23rd, allowing 24.4 yards per return. The Titans reduced the longest punt return allowed from 58 in 2012 to 24 in 2013 and longest kickoff return allowed from an 89-yard touchdown in 2012 to a 46-yard return in 2013.
The Titans, however, went through multiple return specialists after 2010 Pro Bowler Marc Mariani was placed on injured reserve because of a shoulder that was injured during the preseason. Darius Reynaud returned to the role he had in 2012 and did so for seven games before his release.
The Titans then filled the spot with receiver Damian Williams, who suffered an injury during a punt return against Jacksonville that cost him several games. Alterraun Verner finished the game against the Jaguars, but Tennessee did not want to risk injury to one of its starting cornerbacks. The Titans signed Devon Wylie for two games and finally claimed Leon Washington off waivers from New England for the final five games of the season. The veteran led the Titans with a 13.0 average on six punt returns and a 30.1 average on 16 kickoff returns that included a 95-yard return at Denver.
Bernard Pollard showed his knack for hustling off the line of scrimmage to block a 38-yard field goal attempt by San Diego on the final play of the first half to give Tennessee momentum for its comeback win in Week 3 and blocked an extra point that loomed large in the Titans' 20-16 win at Jacksonville in Week 16.
Jason McCourty also showed hustle on special teams by forcing a fumble and returning it 77 yards for a touchdown on the final play of the first half at Seattle.  
The chart below shows stats from punt and kick returns by Titans players and their opponents in 2013:
George Wilson led the Titans with 19 special teams tackles (11 solo), Colin McCarthy followed with 17 and Patrick Bailey had 13. The chart below shows special teams tackles that were recorded by Titans players in 2013:
Special Teams Tackles (from coaches' tally)