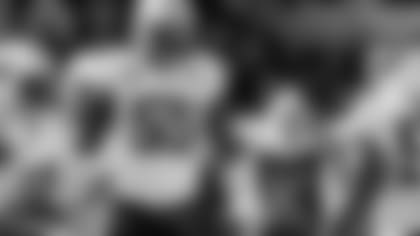 ](http://www.titansonline.com/news/season-rewind.html)
The 2013 season brought the addition of veteran Moise Fokou through free agency to a young group of linebackers.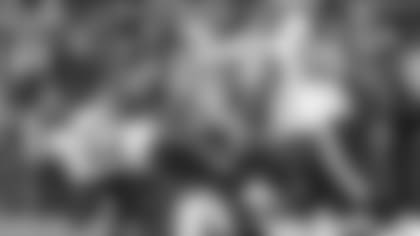 Fokou started a career-high all 12 of the games he played and was credited by Titans coaches with career highs of 98 tackles and 67 solos. Fokou showed leadership and the ability to handle his first opportunity in the enhanced role of "Mike" linebacker, responsible for getting the defense lined up. He recovered a fumble in the season opener and forced a pair of fumbles at Seattle, but suffered a knee injury in that game that sidelined him for the next four. Fokou returned to the lineup Oct. 24 at Oakland and started the final six of the season. He recorded at least eight tackles in each of the final five games, including 14 at Denver.
Zach Brown started 13 games and played in all 16 at weakside linebacker in his second pro season. Brown set new career highs in total (117), solo (80) and assist (37) tackles. He led Titans linebackers with four quarterback sacks and four tackles for loss.
Akeem Ayers started 14 of the 16 games he played at strongside linebacker in his third pro season. Ayers handled some of the defensive call duties when Fokou was out. Ayers led Titans linebackers with eight passes deflected and had four quarterback pressures and three tackles for loss. He added an interception in the final game of the season by corralling a ball that ricocheted off Bernard Pollard's facemask.
Colin McCarthy suffered an injury during training camp that hampered his opportunity to compete for the starting job at middle linebacker, but he stepped in for four starts when Fokou was out and made one start at weakside linebacker at Jacksonville. McCarthy played more on special teams this season and recorded 17 special teams tackles (second-most on Tennessee).
Rookie Zaviar Gooden played in nine games and made one start at weakside linebacker. He added seven tackles on special teams.
The chart below shows stats posted by Titans linebackers in 2013:
Tackles (from coaches' tally)