Quarterback kicks off first day of the team's tour through the Mid-South, joined by Sen'Derrick Marks for final two stops of the day
**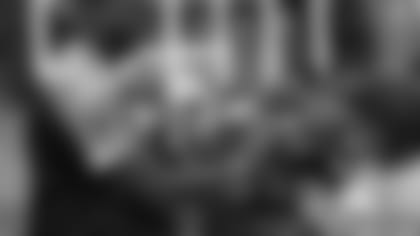 QB Vince Young kicks off Titans Caravan XIII on Monday, April 12 in Lewisburg, Tenn.
NASHVILLE, Tenn. –** Tennessee Titans quarterback Vince Young will kick off Titans Caravan XIII on Monday, April 12, headlining the first day of the team's annual tour through the Mid-South.   Young will appear in Lewisburg, Chapel Hill and Lawrenceburg before being joined by defensive tackle Sen'Derrick Marks for the final two stops of the day in Florence and Decatur.
Along with Titans mascot T-Rac, the "Voice of the Titans" Mike Keith and Titans Radio Gameday Host Larry Stone, Young will begin the day with a 9 a.m. appearance at Marshall County High School, where local elementary students will assemble for the Titans Caravan school program.  At 10:30 a.m., the team will present the program for a second time at Chapel Hill Elementary School.  
During the Caravan school visits, which are closed to the general public, the Titans deliver a message to students about developing study habits, making good choices and setting goals.  Also, the NFL's "Play 60" theme is emphasized, encouraging children to stay healthy by getting daily exercise.
Following the program in Chapel Hill, Young will make his first of three public stops, appearing at Kroger in Lawrenceburg at 1 p.m.  From there, the Caravan will cross into Alabama to be met by Marks, a former Auburn University standout.  Young and Marks will sign autographs at Sidelines Sports Deli in Florence at 3:30 p.m. and then at Academy Sports & Outdoors in Decatur at 6:30 p.m.
Public Caravan stops give all fans the chance to collect autographs and take pictures with the Titans.  There is no charge to attend any of the Titans Caravan XIII public events, and each stop lasts approximately one hour.  
Young, a two-time Pro Bowl selection, is entering his fifth NFL season.  The former University of Texas star has a career win-loss record of 26-13 since being drafted by the Titans with the third overall pick in the 2006 NFL Draft.  In 2009, he rallied the Titans to an 8-2 record over the final 10 weeks of the season and recorded the highest passer rating of his career (82.8). 
Marks was the Titans' second-round pick in 2009.  He played in nine games as a rookie, collecting 23 tackles and one sack.  At Auburn, the 6-foot-2, 306-pound defensive lineman recorded 114 tackles and 7.5 sacks before forgoing his final year of eligibility to enter the NFL. 
A total of 42 Titans Caravan stops in Tennessee, Kentucky and Alabama have been scheduled over a span of nearly two weeks, concluding just hours before the start of the 2010 NFL Draft on Thursday, April 22.  The vast majority of Caravan visits are presented by one of nearly 70 affiliates of the Titans Radio Network, the exclusive radio home of the Titans.
Over the last 12 years, Titans Caravan has made over 600 stops and allowed the team to interact directly with an estimated audience well in excess of 100,000 fans.  Since its beginning in 1998 as a small effort to spread goodwill through the region, the Caravan has evolved to include six full-time staffers that travel with Titans players, broadcasters and T-Rac throughout the Mid-South on a specially-decorated motor coach from Premiere Transportation.