NASHVILLE – The Titans return to action on Sunday vs the Colts.
It's time to see if the team has some more answers coming off the bye weekend.
Speaking of questions and answers, well, you know the drill.
Jeffrey Brown Parkersburg, West Virginia
Question: How much is riding on the game ahead for the Titans against the Colts? Is it a divisional must win at this point?
Jim: Hey Jeffery. It's a big game – the Titans have a chance to get to 4-2, and drop the Colts to 3-3-1. And, consider this: Since 1990, teams with a 4-2 mark after six games have made the playoffs 63.6% of the time, and they've won their division 33.8% of the time. Meanwhile, teams that have started 3-3 have made the playoffs just 34.5% of the time, and they've won their division just 16.6% of the time. So, a win on Sunday would give the Titans a more sizeable lead in the AFC South, and a reason to be a little more optimistic. With that said, it's not a must-win. I don't believe in must-wins in Week 7.
Pat Sweeney from Roselle Park, New Jersey
Question: Hey Jim, is Denico Autry the best free agent signing in the history of the Titans? P.S is there not another cornerback on the roster who can blitz from the outside like Elijah Molden? (Molden did it last year similar to Logan Ryan in the past).
Jim: Hey Pat. Denico's been great. I can't say he's the best free agent signing in Titans history, though. Heck, the guy who announced his retirement this week, and one of this weekend's Honorary 12th Titans – tight end Delanie Walker – could be that guy. Good question on the blitzing corners – we haven't seen a lot of guys have success, so hard to say. It's going to be nice to get Molden back at some point.
David Johnson from McKenzie, Tennessee
Question: Jim, I'm sitting here, a 70 year old puddle of tears after watching the Tim Shaw story. What an incredible man Tim is, and what an amazing organization the Tennessee Titans are to gift him to be a Titan for life. I want to encourage everyone to watch it, watch it with the people you love. I promise you'll come away with a heart full of gratitude that you're blessed with a measure of good health. It will help you put your life into perspective.
Jim: Hey David. It was an incredible piece for sure. And, Tim Shaw is an incredible person, so courageous. Anyone who hasn't watched the "Titans Story: Tim Shaw" should check it out. I've included the links below:
Jim Williams from Lubbock, Texas
Question: Hi Jim. I was hoping that management might use the bye week to sign Ryan Tannehill to a contract extension. He has one year left but the team can opt out after the season. Currently, Tanny has the highest QB rating in the division and is ranked 9th among quarterbacks who have played in at least 5 games. So far this season he has a higher average yards per attempt than Patrick Mahomes, Justin Herbert, Tom Brady, Joe Burrow, and Matt Stafford. He is ranked 6th overall in that category. It would certainly help the Titans' salary cap situation if they paid a high signing bonus and spread out his cap hit over several years. Tanny is a QB who can operate this offense and be a complete professional in dealing with the media, especially by supporting the OC. What do think the chances are that Ryan Tannehill will be the Titan quarterback next year and in the years to come?
Jim: Hey Jim. Ask me this at the end of the season, Jim. A lot depends on what happens down the stretch.
Mik Harris from Manila, Philippines
Question: Not a football question but who put together that awesome Delanie Walker retirement video (did a great job). One of my best buds is a Niners fan (fortunately he shows no other concussion symptoms) and every time we met up to watch football I would thank him for Delanie. For some reason it seemed to upset him. Enjoy your retirement DW and kudos to the PR team.
Jim: Hey Mik. I agree. There were several videos from that day from the video team, and I thought they were well done as well. Delanie had a great career, and I'm happy the organization was able to celebrate him so well. Thanks for the email.
Lucas Vooys from Aldie, Virginia
Question: Hi Jim. I just wanted to say the Titans are looking up. We are doing good and I hope to see good game play against the Colts. What happened to Derrick Henry in the first 2-3 game? He only got a few yards. I'm glad he is doing better though.
Jim: Need to keep it going, Lucas. Big game Sunday!
Tyler Jensen from Grants pass, Oregon
Question: Jim!! It's about that time to pull out the brooms on the colts! As a lifelong Titans fan and truck driver in the NW I don't get to watch our two tone blue to often which sucks however Sunday is my birthday and I will be at the game! Long flight well worth it my question is I'm a HUUUUGE Henry and Byard fan how can one make a birthday dream come true and get a pic with them? Any suggestions would be great !! Titanup and see ya Sunday !!!
Jim: Hey Tyler. Best bet is to get to the game early – gates open two hours before kickoff – and head to the tunnel where the Titans come in and out. Kevin Byard works out on the field early, and he regularly stops and signs autographs and takes selfies with fans. Derrick doesn't go on the field until about 45 minutes before kick, and he's in uniform, so your chance of getting him isn't great. Happy birthday and good luck!
Steven Crosio from Brick, New Jersey
Question: How much will the new stadium affect the current Tennessee Titans?
Jim: The stadium won't be ready until 2026 or 2027. There's no guarantee any of the current Titans will be around then. Heck, there's no guarantee I'll be around then. So, it's impossible to answer this.
David Jenkins from Ashland City, Tennessee
Question: Hey Jim! Just heard the news taking us one step closer to a new stadium. Do you have any idea where home games might be played during the reconstruction?
Jim: Yes, Nissan Stadium.
Jan Thies from Munich, Germany
Question: Hello Jim. It's been a while, but I wanted to write you, because I have just been three weeks in the US and the Titans and you were kind of always around. 😊
See enclose in Moab (Utah) I found a "Josie Wyatt's" Grill – so I thought of you.
And the in San Diego, I found the only true Titans fan bar – Tin Roof. I have watched the game vs the Colts over there. Great atmosphere and great win. Not too many people, but still a fun crowd. I talked to one couple and they even had Titans socks – very impressive. Unfortunately I didn't find any merch in the US. It's tough to be the fan of a "small market team"…
I just wanted to check, how you are doing and if you are ok, since your mum "watches you from a distance" (I hope, it is ok, to say it like this - every language has different words)...
Thanks for your always great mailbag, I am such a huge fan and you got more and more "a part of my football-life" and I appreciate that very much.
I am pretty sad, how people always get after Ryan Tannehill. To be honest, I think he is a great guy and the Titans can be lucky to have him. Yes, the Playoff-Loss was a tough one to swallow, but that happens. That's sport. You could tell, how much he questioned and blamed himself afterwards. But all in all, he is playing great, since he is a Titan. And most importantly, he is a good guy. Humble, "normal", not too "wanna-be", not selfish at all. I like that kind of attitude. It's not the easiest season with all the injuries and changes in the WR-room. It wasn't easy last year as well. And he did great and he is doing great. Considering the circumstances. Nobody can expect to be the Titans to be THE flashy team at offense, with all that has happened. Players need to be paid and you can't always offer everyone the highest contract. That's why, by the way, I totally support the trade for AJ. His behavior was below everything I expected and like. Not humble at all unfortunately. So, if you put all that together, I am happy with what Ryan is doing for us.
The Titans are a great team, with a great attitude, with a great spirit and I like the "team-first"-approach. That's something I can identify myself with. Contract negotiations like with Lamar disappoint me. Why does everyone always want more? Why is good not good anymore? Why can't it be never enough? I don't get it.
Anyway, it's just hard to sometimes see how people complain about their own team (via your mailbag or in Instagram). If anybody has ever played any kind of sports, then you they should know, that there are always bad days and that bad things happen. Nobody wants that, but that's how it is. We have a great team and I am extremely proud to be a Titan fan.
And I loved it, especially in San Diego, to find some other guys, who really support our team.
Thanks, Jim, you are doing a great job and I am always happy reading your mailbag.
Have a great weekend and hopefully we can sweep the Colts.
Nice greetings from Munich, Germany
Jim: Hey Jan! Always great to hear from you. Glad you had a big time in the U.S., and it's cool you found a Titans bar in San Diego! And thanks for mentioning my mom, who I miss every day. Take care of yourself and I included some of the photos you sent me of your trip below!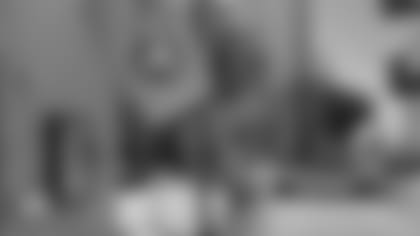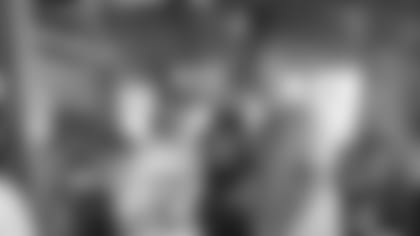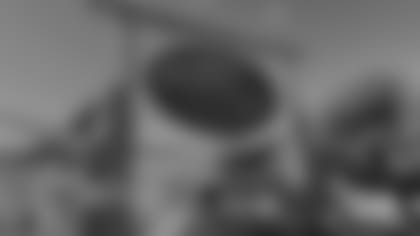 Martha Byars from Tennessee
Question: The requirement for a Super Bowl stadium is 70,000 capacity. How can the Titans say the proposed new stadium, at 60,000, will qualify?
Jim: Hi Martha. You got some bad information. There is no capacity requirement for the Super Bowl. I actually asked Titans President and CEO Burke Nihill about this for a Q and A earlier this week.
"We've had conversations with the NFL and other promoters and the idea of more seating being a prerequisite is old thinking. What the NFL cares about, what the other promoters care about, is the same thing the team cares about and other events care about. It's not the quantity of seating, but the quality of seating. At 60,000-capacity, the NFL would be very excited to bring its biggest events to a stadium with the characters and seating mix we are promoting, and the same holds true for other promoters as well, so there is no need to scale up. There's just not a bad seat in the house."
Eli Decko from Youngwood, Pennsylvania
Question: Good afternoon Jim. It was nice to have a weekend to look at other teams in the league for a change. I dedicate my Sundays to the Titans and then usually Sunday night I watch the replays of the other games. Offensive line. Oh offensive line. We as Titans fans have been spoiled like NE was spoiled with Brady. We are just so used to having a really good one that we panic when our line is either average or below average. But, unlike the Patriots after losing Brady, we haven't come up with an equal answer to fill our void. I mean Zappe played yesterday and looked better than Mac Jones and better than Brady looked vs a Steeler defense with only 3 starters playing. As long as I can remember we have had book end tackles. Hopkins and Runyan to Roos and Stewart to Lewan and Conklin. But then, we let Conklin walk and he's gotten better somehow in Cleveland of all places. Now Lewan is out and possibly not to return given the history of J-Rob. And NPF is just average as a rookie. We watched Cincinnati spend a fortune on free agents and their line is absolutely atrocious. Which tells me we can't just buy a line, we need to draft top lineman and KEEP said lineman. For a team built to run, our line is about dead last in run blocking efficiency. Over 80% of Henry's yards are after contact. And that's not just this year, it goes back to when we let Jack go. Do you think the bye week may have been used to light a fire up under the lineman or are we going to see Henry give it his all to only average 3.9ypc and Tannehill getting killed back there? Sure the sacks are down from last year, but that's a skewed statistic since the passing offense isn't what it was last year either. Sure the TD:INT ratio is the same, but check downs are up a huge percentage. My point is this, the AFC defenses are stacked and we can't even block average defensive lines. The Colts this weekend is gonna be a struggle. They are fired up and they will get Healthy too. The Chiefs D-Line is crazy good too and Jacksonville has a super under rated line as well. I just feel putting everything of Simmons and company is gonna be too much even for our defense. Especially since we had an early bye, they will feel it come November/December if they are always on the field like they have been thus far.
Jim: Hey Eli. Let's see what happens moving forward.
Have a great weekend everyone!