**
[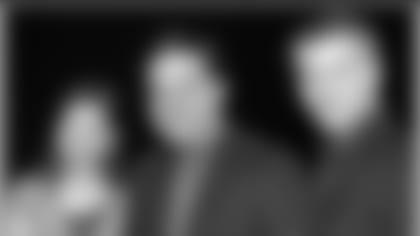 ](http://www.leukemia-lymphoma.org/allpage.adp?itemid=342899)
Keith pictured with the 2008 LLS Boy and Girl of the Year: Jamie Grace DuBois (left) and Ben Bjork (right).

NASHVILLE, TN, March 26, 2007 —** "Voice of the Tennessee Titans" Mike Keith will compete with Titans cornerback Cortland Finnegan and four others for the Leukemia and Lymphoma Society's title of 2008 "Man of the Year." Four women are competing for the title of 2008 "Woman of the Year." 
The competition is simple: the man and woman who raise the most money for LLS are declared the winners.
"While it is a competition," Keith said. "The reality is that we are trying to raise money as much money as possible to fight blood-related cancers. If someone decides to give because of Cortland or any of the other candidates, all the better. I don't think any of us are doing this for the titles."
For Keith, this is a personal fight. He lost a friend to Leukemia in first grade. He has seen multiple friends lose children to the disease. His nine-year old son, Matthew, currently has a classmate being treated for Leukemia. And Keith has been touched by the courageous battle with Leukemia waged by Elise Reinfeldt, daughter of Titans general manager Mike Reinfeldt.
"Things have dramatically improved since the 1970's due to research," Keith said. "The research has made a huge difference and will continue to do so. But Research costs money and that's why we are doing this. That is why we are asking people to contribute to LLS. Let's end this once and for all."
To make a tax-deductible contribution on behalf of Mike Keith, Cortland Finnegan or any other MWOY candidate, please visit www.manwomanoftheyear.org/tn and click on the name under the candidate's respective picture.