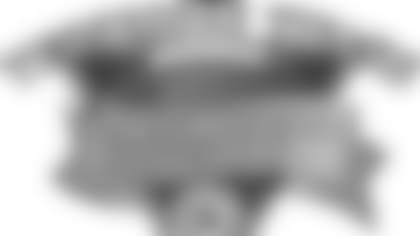 ](http://www.titansonline.com/interstitial/TennesseeTitansMrFootballAwards.html)
NASHVILLE, Tenn. -- The Tennessee Titans Mr. Football Awards will be presented to the top 10 backs and linemen in five classifications of the Tennessee Secondary School Athletic Association on Monday, December 1, 2014, at the Embassy Suites Hotel & Conference Center in Murfreesboro.
For the thirteenth consecutive year, the top kicker in the state will be recognized with a Mr. Football Award. There are three finalists in this category, regardless of their school's classification.
A committee of statewide sports writers selected winners based on performance in the 2014 regular season.  Academics and character were also taken into consideration.  High school head coaches and members of the media nominated the finalists.
"We are obviously excited and appreciative about being involved with the Tennessee Titans for the eighth consecutive year," stated Bernard Childress, Executive Director of the TSSAA.  "They have helped make the recognition of the 33 student-athletes, their families, and schools possible. The sponsorship of the Tennessee Titans Mr. Football Awards and numerous contributions to high schools across the state since the team moved to Tennessee have meant a great deal to the member schools of the TSSAA."
This is the 30th year that the Mr. Football Awards have been presented to Tennessee's best high school football players.  Plaques will be presented to 22 other finalists.
Approximately 600 people, including the honorees, their families, coaches, school administrators and members of the media from all parts of the state, are expected to attend the 2014 luncheon.
Mike Keith, play-by-play voice of the Tennessee Titans, will emcee the awards presentation. A live videostream of the awards will be provided for free by the NFHS Network.  Those interested can watch the awards by going to www.TSSAANetwork.com.  The Tennessee Titans will also stream the event live on their website at this link.