NASHVILLE, Tenn. — The Tennessee Titans Women's Association recently hosted its second-annual Football 101 for Ladies and raised more than $25,000 for the Tennessee Breast Cancer Coalition.
A total of 266 ladies of varying ages participated in a day-long program that included watching practice and getting autographs from players, as well as coaching sessions led by Titans coach Mike Munchak, offensive coordinator Dowell Loggains, defensive coordinator Jerry Gray, senior defensive assistant Gregg Williams and special teams coordinator Nate Kaczor.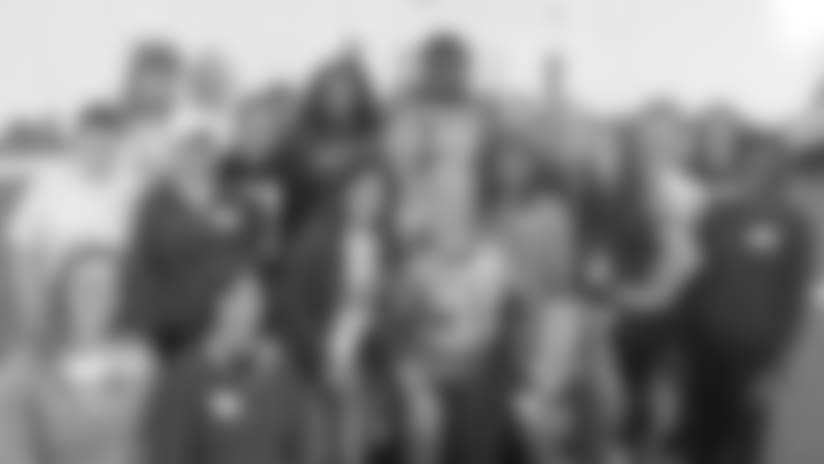 ](http://www.titansonline.com/media-center/photo-gallery/Titans-Conduct-Football-101-for-Ladies/5a72d140-71d7-4dec-a6ad-d7425bfd885d)
A group of ladies joined Chance Warmack for on-field drills as part of the second annual Football 101 for Ladies. The Tennessee Titans Women's Association event raised more than $25,000 for the Tennessee Breast Cancer Coalition. Click here for a slideshow from the full day of activities.
The number of attendees nearly doubled from the 140 who attended in the first year, and the TTWA (which is composed of Titans employees and wives/fiancées/girlfriends of players and employees) was able to double the money it raised last year for TBCC's emergency fund.
"It's our signature community event that the Women's Association puts on," said Alesia Schulz, who co-chairs TTWA with Tina Tuggle. "For our ladies, it's a way to involve each of them in the community as Titans ladies because so many of their husbands get the limelight. It's kind of a way for them to be actively involved on behalf of themselves."
Schulz said the TBCC is a great organization to assist with raising funds because it helps cancer patients whose treatments cause financial burdens.
"Many of the patients they help work hourly, and their hours are cut so they don't get to work as much because they're undergoing treatment," Schulz said. "If their power is about to get cut, or they can't pay their mortgage, the Tennessee Breast Cancer Coalition can step in and pay that bill immediately directly to the payee on behalf of the woman or man who is undergoing treatment and keep them functioning so they can worry about getting better, rather than about bills."
Football 101 for Ladies was sponsored by Ferguson Bath, Kitchen & Lighting Gallery and Lee Company.
The day also included a behind-the-scenes tour of Saint Thomas Sports Park, an interactive session on officiating, dance instruction led by Titans director of cheerleading Stacie Kinder, and the opportunity to participate in football drills taught by Titans safety Michael Griffin and Tennessee's first-year players, including 2013 first-round draft pick Chance Warmack, who enjoyed helping and seeing such a high level of enthusiasm for the sport.
"It makes me happy. I think about my mom a lot when I'm interacting with these women, just knowing they care about the sport and have little kids who aspire to be here one day," Warmack said. "It's an amazing feeling to know that me and my mom and dad aren't the only ones who are that passionate about football."
Griffin and Warmack joined Titans first-year players Justin Hunter, Blidi Wreh-Wilson, Zaviar Gooden, Brian Schwenke, Lavar Edwards, Daimion Stafford, Khalid Wooten, Oscar Johnson, Jeff Adams, Jonathan Willard and Adam Schiltz for on-field skill demonstrations and scrimmages.